Ludovic Faucillon
Plus
Joined

Location

Paris, France
Profile Images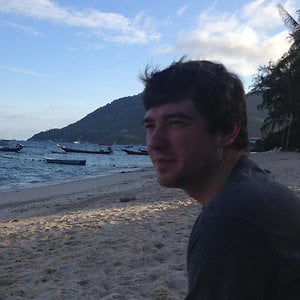 User Bio
Linkedin : fr.linkedin.com/pub/faucillon-ludovic/33/461/726
Hi, i 'm Ludovic Faucillon , and i am Rigger / Technical Animator.
Currently based at Annecy, i I am available to work around the world.
I worked for 'Onyx Studio' on 'Drole de petites betes' at 'Lead of Facial Rigging Dep' and made a custom version of my 'Speed Facial Rig' for the movie.
Just before 'Onyx Studio' i worked for Ubisoft Annecy on 'The Division Game' at 'Technical Animator'. My job on this game was to make all animation system of civilian and wildlife, realize prototype for outdoor civilian & wildlife sequence. I worked in collaboration with the 'Game Designer Dpt' & 'Animaton Dpt'.
I worked for 'Studio Hari' on 'The Owl' series at 'Fx Artist & Rigger Jr' during my studies, i made some effects on 27 episode on the season 1 (smoke, fire, liquid, explosion, shatter...).
I'm always trying to find the more efficient tools and the best solutions in Rigging. And if they doesn't exists, i try make it. For the moment, i realize all script in Python, and learn to make the GUI with Qt.
Working Experience :
- Onyx Studio on 'announced project' movie at 'Lead Facial Rigging Dep' / 'Pipeline Dev'
- 'Ubisoft' on 'The division' at Technical Animator
- Studio Hari on 'The Owl' series at 'FX Artist & Rigger Jr'
Twitter : @belzong
If you are interested in what I do, you can contact me on my e-mail:
ludovic.faucillon@gmail.com