LGBTQ Parenting Network
Plus
Joined

Location

Toronto, Ontario
Profile Images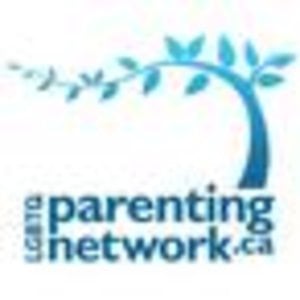 User Bio
The LGBTQ Parenting Network promotes the rights and well-being of lesbian, gay, bisexual, trans, and queer parents, prospective parents, and their families and children through education, research, outreach, and community organizing.
More information about Transforming Family and other related projects, including a written report on trans parents is available on the landing page for this project: lgbtqpn.ca/TransFormingFamilyFilm
Transforming FAMILY is a ten minute documentary that jumps directly into an ongoing conversation among trans people about parenting. It is a beautiful snapshot of current issues, struggles and strengths of transexual, transgender and gender fluid parents (and parents to be) in North America today.
This documentary was one of the results of a community-based research project conducted in 2010 by Jake Pyne and the LGBTQ Parenting Network. The project was designed to increase visibility, empowerment and community building amongst trans parenting communities in Toronto.
Transforming FAMILY was officially launched at the 2012 Inside Out Toronto LGBT Film and Video Festival.

The film was directed by Rémy Huberdeau in collaboration with the LGBTQ Parenting Network, and with support from: The Community One Foundation and The Centre for the Study of Gender, Social Inequities and Mental Health.

The film is in English, however it has been captioned in English, French, Spanish, Portuguese, German, and Japanese to date. The film is also available with English audio description.
The film has been screened at multiple LGBTQ film festivals. You are welcome to include it in your festival's programming, please contact us for more information.
This work is protected by a Creative Commons license BY-NC-ND
creativecommons.org/licenses/by-nc-nd/2.5/ca/
You are free to download, copy, distribute, display, and perform the work, including for public performance, at no charge.
Under the following conditions:
Attribution — You must give credit to the LGBTQ Parenting Network
Non-Commercial — You may not use this work for commercial purposes.
No Derivative Works — You may not alter, transform, or build upon this work.
With the understanding that any of the above conditions can be waived if you get permission from the LGBTQ Parenting Network.
Related RSS Feeds