Libellulafilm
Joined

Location

Germany / Italy
Profile Images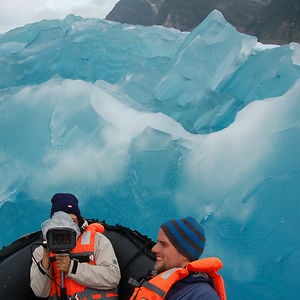 User Bio
Libellulafilm stands for the italian filmmaker Nina Mair & the German TV journalist Robert Jahn. We are based in Leipzig (Germany).
Nina and me have been working for over 10 years on various TV formats (reports for foreign affairs shows, historic and art documentaries as well as documentaries on current issues.) for all major German public TV channels. (Mainly MDR / ARTE / ZDF). We have been working and producing on 4 continents in over 50 countries. We both speak fluent German/Italian/English and have good knowledge of Spanish.
Apart of TV work we have been producing feature length documentary films, that often deal with social or environmental issues. Because of this, we are also used to international co-productions. Due to our work over the last years we have a wide network of research connections / location scouting and production values in a lot of countries. Mainly in Italy / Spain the Baltic states and wide parts of eastern Europe.
We are able to offer all services from research / field production / shooting and post-production and have a wide range of up-to-date equipment.
Often we are working in a small team, as Nina is a very experienced camera-operator and i am a good sound recordist.
We love to work on fresh and faszinating projects and are looking always for new contacts and contracts all over the world.
To learn more about our work or to contact us, please visit libellulafilm.de