Liberty Peralta
Joined

Location

Wai'anae, Hawai'i
Profile Images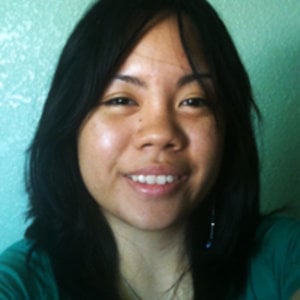 User Bio
Hey there, I'm Liberty Peralta. One of the first things people usually ask me about when they meet me is my name. Well, I was born on the Fourth of July. (I still haven't seen that movie.) I was raised in Wai'anae, on O'ahu, Hawai'i, and I'm blessed with an awesome, supportive family and small network of friends who keep me grounded.
Writing is my favorite form of communication, which is why I started my blog, adlibz. I've also written articles for Island Scene Magazine and Westside Stories. Throughout the years, I've accumulated other skills that are guiding me into the new millennium: taught myself web design; stay connected through social media; and love taking photographs, whether they're with a DSLR, my point-and-shoot or my iPhone. They're all skills that will support me in my professional and personal life.
My passion for writing and all things multimedia originally sparked when I was in Ms. Ginoza's video production course at Wai'anae Intermediate. I was part of a handful of freshmen at Wai'anae High School accepted into Searider Productions, the school's renowned journalism/multimedia program. There, I wrote and edited the school's paper and yearbook, and helped produce numerous video stories. Some of the work I was involved with gained local and national acclaim.
I hold a bachelor's degree in advertising from Hawai'i Pacific University, where I attended on a full scholarship. Currently, I oversee website projects at Makaha Studios, a small multimedia production company in Wai'anae with a social enterprise mission. There, I've produced websites for The Resort Group, the W.K. Kellogg Foundation, Hawai'inuiakea (UH Manoa's School of Hawaiian Knowledge), and PBS Hawai'i. I also redesigned the Makaha Studios website and increased the company's social media presence on Facebook and Twitter.
I love traveling and I have always loved music, apparently ever since I was in my mom's womb. Every now and then, I like to knock down pins at the bowling alley and go on random hiking excursions.