Profile Images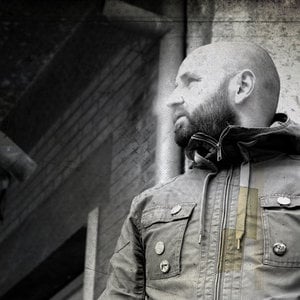 User Bio
The album "Nouvelle Chair" and "Echantillodrome" have installed Lilea Narrative as a pillar of the French electro hip hop. With his new EP "Feline Boulevard" Lilea Narrative drives the point home.

With experience in live, over a hundred concerts in Europe, including performance with RJD2, Antipop Consortiun, Buck 65, Brother Ali and Roots Manuva among others, the producer sharpens his electro hip hop.
Sharper and brighter than his previous albums, but still melodic, "Feline Boulevard" proves once again that Lilea Narrative is not one to be repeated. Discovery of the Printemps de Bourges 2008, now Associate Artist of The Rodia in Besançon, Lilea Narrative invites us to follow his road through six powerful and classy songs. The musical Blockbass scratch, always present, boosts effective rhythmic constructions, perforated with breaks and groovy cuts.

Less eager sense of poetic evocations, Liléa Narrative offers a living universe and consistent, taking the advantage of playing his songs "live" interacted with the scratch of Blockbass for environments with a strong efficiency. Singular video creation from Small (graphic designer) and Sofa King (video editor, graphic designer) allows us to see the same effect through a unique projection on black tulle. The illustrations from Small, author of the covers of "Echantillodrome" and "Feline Boulevard", drawn live using a graphics tablet, are enriched by Sofa King animations that energize the line with video effects or textures .

Lilea Narrative continues to show its uniqueness and delivers an EP definitely exciting.