Lindsey Loon
Plus
Joined

Location

L.A. from Nov '15, now Boston
Profile Images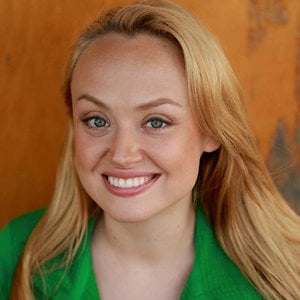 User Bio
Trained in film-acting at NIDA, actresss, filmmaker and Connect Film Festival founder Lindsey Loon began on the photography and crew side of film. Her website iliketoshootpeople.com is focused on photography and media, or at least that is what she tells her parole officer and the NSA. Having directed and worked on film projects since 2005, Lindsey moved to acting full-time only in 2013 and was accepted to the Australian agency Gilchrist Management's pool of actors. With a love for both sides of the lens, she is always actively pursuing film projects and creative collaborations, as both a crew member, actor, and producer.
In 2014 she founded the Connect Film Festival in Melbourne, Australia. Connect is focused entirely on bringing filmmakers together-- each screened film is accompanied by an interview with a filmmaker representative and audience awards celebrate active local filmmakers. The festival seeks to directly connect filmmakers for future creative collaboration. Connect was advertised by word-of-mouth through the independent filmmaking community in Melbourne, and anticipated to be a small group of active filmmakers.
Instead, the January event boomed into a filmmaker's hub that attracted more than 80 participants and included an awards ceremony praised by multi-award winning filmmakers who had screened at festivals including Cannes. Enthusiasm motivated Lindsey to launch a second festival only a few weeks later.
The second Connect Film Festival in February 2014 drew an even larger crowd, and inspired Lindsey to take the festival to Los Angeles in 2015.
Lindsey is currently seeking collaborators at South by Southwest Film Festival, both for the USA version of Connect and for more acting and filmmaking projects.
She is easily reachable at connectfilmfestival@gmail.com and (203) 456- 4943.
Related RSS Feeds