Liron Peer
Joined

Location

Israel
Profile Images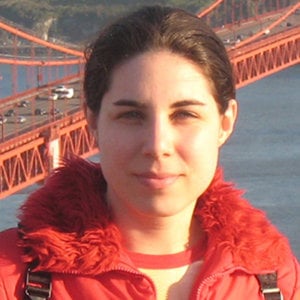 User Bio
A Little Bit About Myself:
I was born in Israel in 1980. I fell in love with animation at the age of nine after seeing Disney's The Little Mermaid and from that day I knew that someday I'll be part of that world! A year after I was released from the army I applied to the animation program at Bezalel, Academy of art and design in Jerusalem. I majored in classic animation, and graduated with honors in 2006. I started working on "Lady Ice" in mid 2004 as my final project for the academy, and later on this short became a personal project of mine.
After graduating, I started working at the Israeli studio of an American animation company called "Animated Storyboards" as an animator working with Flash, and about 6 months later I was sent for 2 months to the company's studio in Bangkok, Thailand, to manage and supervise the animation department there. During my last 4 months at the company I managed and supervised the animation department in Israel. At the end of 2008 I left the company after 2 years, because I realized that my true passion in life is classic animation. I dedicated most of 2009 working mainly on my "Lady Ice" project and so after about 5.5 long years, working mostly in my spare time, it was released in 2010.
I'm currently working as a freelancer creating Animations, Character Design, Concept Art etc. I had the chance so far to work on several projects, including Hand Drawn Flash Animations for SweetIM company, a project pitch titled "Locke and Ki", associated with 4th Dimension Entertainment company, creating illustrations and Character Designs on demand, a Mentor and assistant to an animation student on a project titled "Eclipse" and to give private lessons in Animation.
I'm very passionate about what I do, I love making movies, solving problems, and working with professionals. I'm a hard worker and a fast learner. I'm great with computers, even though I prefer the good-old pencil and paper. On my spare time I love to watch Anime, read Manga and listen to JRock (Japanese Animation, Comics and Music in this order). Well, I love animation in general and keep collecting every single animated movie I can find. Ok, I'll admit – I'm a collector of all kind of stuff, I can't help it. I also learn Kung Fu for and study Japanese. I love to know stuff, so if there's something that interests me I just go and study it. I majored in Acting during high school and I love to sing (even joined a band once) and even voice act. Oh ya, and I love cooking and see it as another form of art I love exploring.
Skills:
Photoshop
After Effects
Premiere Pro
Flash
Illustrator
Painter
TVPaint
CTP
Voice Acting
Singing

Languages:
Fluent in English and Hebrew
Beginner in Japanese
Related RSS Feeds