Little Yellow Couch
Joined

Location

Boston, MA
Profile Images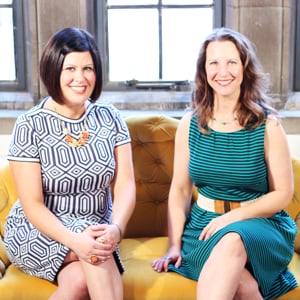 User Bio
At its core, Little Yellow Couch has always been about connection, style and substance. We started as a lifestyle and design blog, and our goal was to create the best content we possibly could. We wanted to share our vision of living a life connected to people and things we loved and getting rid of the other stuff that was bogging us down, emotionally, mentally, and in our physical space. We chose a monthly theme to organize our content and developed our own DIY projects, thrift store remakes, flower arrangements, cocktail recipes, book reviews, and whatever else would inform and entertain our readers.
After almost two years of producing originial content five days a week, we decided that we were ready for the next step. We wanted to take our expertise and focus it more keenly on teaching people directly, rather than through blog posts. To do that, we realized we needed to make more time for interaction with our readers and also, to build a community of like-minded people, passionate about their homes, who can build on one anothers' enthusiasm and success when it comes to developing their signature styles. To really connect with you, we're creating hands-on courses, workshops and retreats where you can start seeing your particular story represented through a style that's all your own. We're so glad you're here and we look forward to working with you in the future!
Connection. Style. Substance. That's Little Yellow Couch.