Profile Images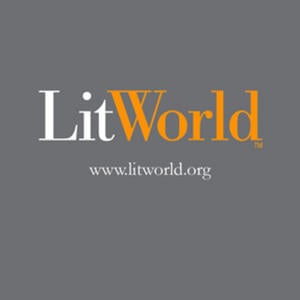 User Bio
LitWorld is an international nonprofit 501(c)(3) organization founded by literacy expert and author Pam Allyn in 2007. LitWorld develops and implements innovative programs and community initiatives for literacy achievement, working with communities in need of literacy support and with educators and caregivers who reach the most vulnerable children.
LitWorld's mission is to end illiteracy by spreading the power of story. Since December of 2007, LitWorld has already grown from working with small groups to training hundreds of teachers, working with hundreds of women, and reaching thousands of children.
LitWorld engages students and families around the globe by providing opportunities for them to explore and learn from their own narratives and voices, and builds sustainable communities for literacy where local leaders will use their expertise to spread knowledge and break the cycle of illiteracy.
LitWorld is the sister organization to the acclaimed literacy organization, LitLife. Please visit litlifeinfo.com for more information on the work LitLife has done in the United States to achieve transformative progress in literacy standards and outcomes.
Children's voices are so quiet, and their needs are so great. Literacy is the single most powerful force that can transform lives, transcend isolation and improve outcomes for the future for all our world's children.
Related RSS Feeds