LiveNowMediaProductions~ Cassidy
Joined
Profile Images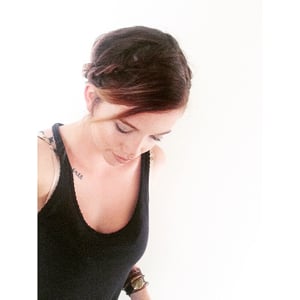 User Bio
Live Now Media Productions is my very own production brand. My name is Cassidy Dawson-Tobich, and instead of promoting my brand, I am going to promote me, because I am all the works behind it.
I am an avid traveler and explorer of the world around me. I am constantly fascinated by the beauty that our planet has to offer, which is what led me into videography. I wanted people to experience, just a small taste of what I was seeing, and with hope that they would have the same desire to go see it. I love using video as a way of capturing emotion and I feel that it is a powerful source of media that can move audiences, both big and small, from all corners of the world.
My obsession for videography began when I started traveling at the age of 17. I flew to the other side of the world and started my way around parts of Europe, working along the way to fund my trips. 2 years was just a short taste, but left me wanting more. People told me I was crazy to start traveling at 17, but to be honest it was the best decision I had ever made. It taught me things that no amount of university education could teach you, as well as pushing me to grow and discover myself and my passions.
Returning home to Kiwi land, I discovered that I was out of sync with everything I had left behind. Not much had changed, but I had immensely, the people I used to connect with, I now had nothing in common with. I was driven with passion to not go back to the same boring ass 9-5 routine and with the full support of my family I started up my own media production company, Live Now Media Productions. I have worked a lot in creating promotional videos for different companies, but my desire is still held within travel. I want to work up to the point where I can travel and film, my two favourite things.
We are always held back back the 'what if's', or the 'if only i hads..'. I try to live by a set of rules, of which one is to follow what you are passionate about and stop second guessing yourself. But in general, I like to go with the flow and see where it takes me.