Liz Hoefner Adamis
Plus
Joined

Location

Los Angeles, California
Profile Images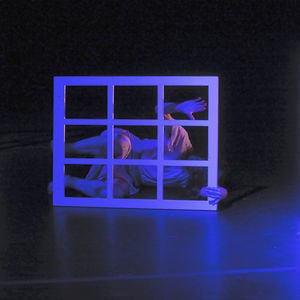 User Bio
Liz Hoefner Adamis is a choreographer, dancer, writer and actress who has been dedicated to making thoughtful and contemplative contemporary dance theater works for the past eighteen years. After working steadily as an independent choreographer in Los Angeles since 2001 and honing her skills as an artist she decided to form the company Liz Hoefner Adamis/Immediate Action Dance in 2014 with the intention of making contemporary dance theater works that illuminate, question and investigate aspects of human rights issues nationally and internationally. Immediate Action Dance presented two new multi-media dance in 2014 at ARC Pasadena and Center for the Arts: Marsee Auditorium including Like the Arabesques of a Blind Mind (a work that explores South African Poet and Apartheid Activist Breyten Breytenbach's work The True Confessions of an Albino Terrorist) and Gul Makai (Cornflower) (which explores the ongoing relationship between Pakistani Woman and Education Rights Activist Malala Yousafzai and her activist father Ziauddin Yousafzai.)
Since receiving her MFA degree in Dance and Choreography from California Institute of the Arts, Liz has created eight evening length works and multiple small group works and solos that have been presented in Los Angeles, New York City and internationally at a myriad of theaters, universities and festivals including Joyce Soho, Mulberry St. Theater, DTW, Gowanus Arts Exchange, Danspace, REDCAT Theater, ARC Pasadena, Highways Performance Space, Diavolo Dance Space and The Sharon Disney Lund Theater on the CalArts Campus (Commuter Fest 2007 and 2012). Hoefner Adamis' dances have received seven Lester Horton Dance Award nominations in the categories of choreography, performance, music and design and in 2013 Hoefner Adamis was a recipient of the Margaret Jenkin's Dance Company's CHIME grant with mentor Nancy Keystone (Artistic Director of CRITICAL MASS PERFORMANCE GROUP).
Liz Hoefner Adamis recently starred in the short film "Hedda" by Hungarian filmmaker Virag Vida currently being shown in international film festivals including South Africa, Cyprus, Dublin and Prague. Previous lead roles in films include "Beyond the Steps" by Polish filmmaker Jiemovit Darski, and "Birds" by American filmmaker Daria Martin seen in museums nationally and internationally (Hammer Museum, Tate, London). Hoefner Adamis' choreography can also be seen in the film "Enclosure 8:Harry Partch" produced by Phillip Blackburn celebrating the works of the avant garde composer Harry Partch. Liz has also worked in numerous projects with multi media artist Carole Kim including "Chasing the Pools" in which she acted as choreographer and dancer.
In theater, Hoefner Adamis played the role of Amy Randall in the play "Tape" in Hollywood under the guidance of William Alderson and the direction of Don Bloomfield. In 2010 she was nominated for a National Youth award for Most Outstanding Choreography for the musical "Evita" and has recently (2016) choreographed and directed "Godspell" for Musical Theater Los Angeles as well as worked as a choreographer for International City Theater in Long Beach.
As a dancer, Hoefner Adamis has performed in Los Angeles from 2000 – 2005 with choreographers Arianne MacBean and Cid Pearlman. Liz worked with choreographer MacBean and performed and toured the evening length solo "I'm Not You" throughout Los Angeles and in Germany from 2000 – 2001 Liz has appeared in three of MacBean's group works at Highways Performance Space and the Electric Lodge and in May of 2005 she performed in the dance-theater piece for MacBean entitled "Dialogic Structures" at The El Portal Theater in North Hollywood. Liz has performed for Cid Pearlman in Los Angeles at The Getty Center, Highways Performance Space, The Electric Lodge and The Skirball Center. She has also toured with Pearlman throughout San Francisco and in May of 2005 performed the duet "Strange Toys" with David King at Joyce Soho in NYC. While in Los Angeles, Hoefner Adamis has also danced for choreographers Rebecca Alson-Milkman, Ruth Barnes, Rebekah Davidson, Nina Kaufman, Maggie Lee and Carol McDowell. In NYC Hoefner Adamis performed for JoAnna Mendl Shaw, Yin Mei, Susan Matthews and Joy Kellman and in Rochester, NY danced for and trained with Garth Fagan Dance and Kista Tucker from 1995 – 1997.