The Loft Cinema
Plus
Joined

Location

Tucson, AZ
Profile Images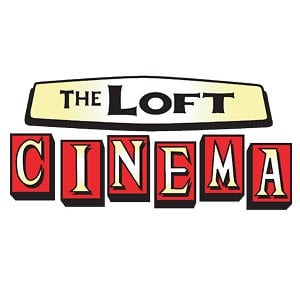 User Bio
The Loft is a local nonprofit cinema dedicated to creating community through film, honoring the vision of filmmakers, celebrating ideas and promoting the appreciation and understanding of the art of film.
The Loft Cinema has been a mission-driven, membership-supported nonprofit arts organization since November 2002, serving the greater Tucson area and all of Southern Arizona.
Without The Loft, audiences in Southern Arizona would not have access to the many films and visiting filmmakers who have enriched Tucson's cultural identity. The Loft's signature events are screenings with filmmaker Q&As, with more than 450 film industry professionals and scholars visiting the theatre to date. The Loft screens new independent American and foreign films and documentaries, along with classic art films, interactive events including a monthly short film contest, sing-a-longs and cult favorites. Every year The Loft has dozens of community partners working to create community and raise awareness of a myriad of issues.
The Loft hosts an annual international film festival in November and a free children's film festival every July.
The Loft is a member-supported cinema, with more than 3000 memberships representing more than 5000 individuals. Since 2002, attendance at The Loft has more than tripled, with more than 150,000 people coming to films at the cinema in 2011.
The Loft is a member of the Sundance Institute's Art House Project, based on our excellence of programming and service to the community. The Loft was selected to be an official venue of the Sundance Film Festival in their Sundance USA program in 2012. The Loft is one of 7 American cinemas to be a collaborating partner with Film Forward: Advancing Cultural Dialogue in 2012, an honor The Loft also enjoyed in 2011.
Tucson is one of the smaller communities among the list of cities with independent, nonprofit, mission-driven art houses like The Loft. While we are a member of the Sundance Art House Project and we meet annually with our colleagues from similar cinemas, we, like all the other theatres, are unique. Independent art houses reflect their own communities, and The Loft is uniquely programmed to meet the needs of the many communities-of-interest that we serve.
The Loft is one of 8 cinemas in the US to receive a grant from the Alfred P. Sloan Foundation and the Coolidge Corner Theatre Foundation for Science on Screen, a series of films introduced by scientists. The Loft has a Science on Screen advisory committee that includes Joaquin Ruiz, University of Arizona Executive Dean of Letters, Arts and Sciences, John Paul Jones, Dean of the UA School of Social and Behavioral Sciences, and Jim Gentile, CEO of the Tucson-based Research Corporation for the Advancement of Science.
Voted BEST OF TUCSON every year since 2002 by readers of the Tucson Weekly, The Loft Cinema has received several other awards, including a Lumie from the Tucson Pima Arts Council for Emerging Arts Organization.
Related RSS Feeds