Loki Films
PRO
Joined

Location

NYC
Profile Images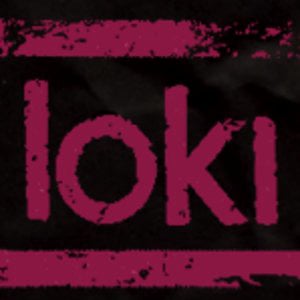 User Bio
LOKI FILMS is a non-fiction film production company founded in 2001 by Heidi Ewing and Rachel Grady. The directing team has been lauded for shining a light on unknown worlds and taking an honest approach to delicate subject matter.
In 2007 Ewing and Grady were nominated for an Academy Award for best documentary feature for "Jesus Camp," a candid look at Pentecostal children in America. The film received a wide theatrical release by Magnolia Pictures and was broadcast in over 40 countries worldwide, including the A&E Network.
Heidi and Rachel recently completed "DETROPIA," an arresting exploration of Detroit City and its struggle to transform itself into a new and innovative place. The film premiered at the Sundance Film Festival in January of 2012, and won the Editing Award for Documentary, enjoyed a successful theatrical release and will broadcast on the Independent Lens series on PBS on May 27, 2013.
In 2010 Ewing and Grady premiered "12th & Delaware" in competition at the Sundance Film Festival. The movie, made for HBO, takes a quietly intense look at the raging abortion battle in America. The film won the prestigious Peabody Award in 2011. Ewing and Grady were also part of an all-star team of filmmakers adapting the bestselling book "Freakonomics" into a feature-length documentary, which recently enjoyed a wide theatrical release.
Previously, the directing team was nominated for an Emmy for "The Boys of Baraka," a film about preteens struggling to make it in Baltimore city. The film was winner of the NAACP Image Award and was distributed by ThinkFilm and broadcast on the prestigious POV series on PBS.
Grady and Ewing are currently directing "Branded," a film that is part of ESPN's groundbreaking "Nine for IX" series that reveals the trials and tribulations of America's most elite female athletes. In their previous television work LOKI has taken on a vivid array of subjects that include the inner workings of Scientology, the criminally insane, Saudi Arabian teenagers, the dissident movement in Cuba and the effort to rebuild New Orleans. The company's projects have been seen on a variety of networks including CBS, National Geographic, HBO, A&E, PBS, VH1, Al Jazeera, MTV and CNN.
Ewing and Grady have been featured in Time Magazine as innovators of the documentary craft. Both are members of the Directors Guild of America as well as the Academy of Motion Picture Arts and Sciences. They are based in New York City.
Related RSS Feeds