lollapaloozaCL
Joined

Location

Santiago, Chile
Profile Images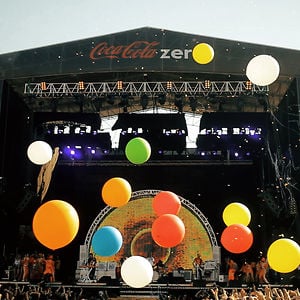 User Bio
El Festival Lollapalooza, que en 2011 salió por primera vez de Estados Unidos con una histórica realización en Chile y que congregó a más de 80 mil personas el pasado 2 y 3 de abril, oficializa su segunda edición que se llevará a cabo el 31 de marzo y 1 de abril de 2012 en Parque O'Higgins.
Para esta ocasión, Lollapalooza hace patente su crecimiento y se expande en todo sentido. Si el 2011 salió de Estados Unidos para llegar a Chile como primera parada foránea, ahora también tendrá una edición en Brasil el 7 y 8 de abril en el Jockey Club de Sao Paulo. Y en nuestro país, aumentará sus dimensiones con 6 escenarios para ofrecer una aún mejor experiencia. Más de 60 artistas extranjeros y nacionales participarán en un encuentro que no es sólo música, sino además una serie de expresiones artísticas, culturales, medioambientales y urbanas.
En su primera edición Lollapalooza Chile reunió en cinco escenarios la presentación de 58 artistas, encabezados por The Killers, Jane's Addiction, Kanye West, 30 Seconds To Mars, Fatboy Slim, Deftones, entre otros.
Ahora el Festival Lollapalooza en el marco de su vigésimo aniversario, extiende su presencia a Sao Paulo, para el 7 y 8 de abril de 2012 en el Jockey Club.
La realización de Lollapalooza Chile 2012, el próximo 31 de marzo y 1 de abril, consolida la posición de nuestro país como un importante centro cultural y artístico y referente cultural en la región, expandiendo las fronteras de uno de los festivales más importantes del mundo, gracias a la experiencia alcanzada en nuestro país, logrando captar la atención de importantes artistas internacionales y de la industria del entretenimiento a nivel mundial que ven en Lollapalooza Chile, la oportunidad de disfrutar de un Festival de alto nivel.
Related RSS Feeds