Loners Society
Joined

Location

Charleston, SC
Profile Images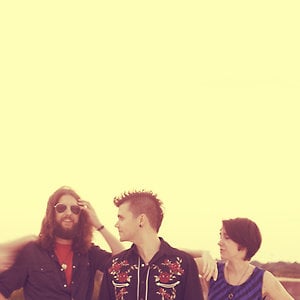 User Bio
Miles Davis once said, "Sometimes you have to play a long time to be able to play like yourself." Matt Megrue, lead vocalist and primary songwriter for the Charleston, South Carolina rock band Loners Society, would not disagree.
With a sound comparable to Tom Petty & the Heartbreakers (if The Heartbreakers had been comprised from members of: Pearl Jam, Rancid, and The Temptations), Megrue is the first to admit being cautiously aware of the fine line between authenticity and overt imitation, especially in the rock genre.
Make no mistake, at its most basic form, Loners Society is a rock band. They are not interested in reinventing the wheel, and there is a good chance their songs will feel familiar to you, even upon first listen. That fresh familiarity is the magic that is Loners Society: the ability to craft songs that feel sincere and authentic while paying humble respect to the bands and artists who came before, and influenced them.
"I still believe in rock and roll, and take our responsibility of playing in a band and creating music very seriously," says Megrue, "and maybe that sounds corny, but whatever. I know what music did for me growing up and just how much it shaped all of us. Those bands and singers were our teachers, and I know I'm not the only person [who feels this way]. I'm a fan first and I just hope that we can pay that back, stay true, and give people a reason to believe in the power of rock and roll."
Having shared stages with the likes of: The Civil Wars, Shawn Mullins, Manchester Orchestra, The Constellations, and Ponderosa, Loners Society is no stranger to a steady regimen of touring, but between the release of their eponymous début in 2011 (described as "easily one of the best recordings of the year," by the Charleston City Paper), and 2012's Pinstripes, Megrue found himself searching for his next muse.
Rather than staying at home for some much-needed rest, Megrue took to the road to sort it all out; this time, with only an acoustic guitar. It was there, in perhaps the most ethereal moments of Loners Society's existence, that the muse's voice went from a whisper to a shout:
"That acoustic tour was really important for me to get back to the basics and rediscover what it was I had to say. Playing those shows, seeing so many different places, and spending so much time alone on the road gave me a lot to reflect on, but most importantly provided me with the time to listen. I listened to a lot of music. I listened to what was happening around me: socially, politically, and spiritually, and in a lot of ways, the act of simply listening is what guided me to where we currently are as a band," says Megrue.
Megrue returned home to the band to begin work on the follow-up record to 2012's Pinstripes.
"This new record isn't the album that we initially set out wanting to make," says Megrue, "but after that acoustic tour, it became clear that it is the album we needed to make. There were a lot of thoughts and feelings that I couldn't ignore that started to bubble to the surface. I won't say that it is an angrier record, because at times it's uplifting; but, I will say that it touches on a lot of topics and issues that I have not addressed through music before, and as an artist, that is what excites me!"
Related RSS Feeds
Recent Activity
That video isn't deleted, did you link me to the right one?