Lowriders
Joined

Location

Rotterdam, NL
Profile Images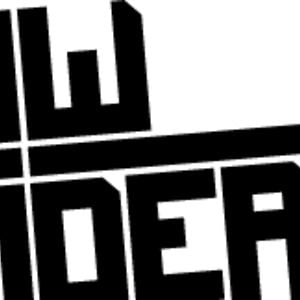 User Bio
With Lowriders Recordings we're on the looking for freshness.The music we like is between styles not your plain stuff. So we wanna hear the space between the genres like dubstep, funky, abstract beats, hip hop, skweee, electronics, 8bit, house, etc.
Main idea is to get some amazing edgy stuff from all over the world.
It should be skewed, crooked, mad and freaky as hell!
Please feel free to share your tracks with us. Let us know your existence.
Feel free to bother us via Soundcloud or contact us directly through: label at lowriderscollective dot com
We have this blog called lowriderscollective.com
We throw parties and are up to almost anything!
Lowriders Recordings is now distributed by Clone clone.nl/all/label/lowriders+recordings
We released:
LOW001: Ghost Mutt - Sasquatch EP
LOW002: Coco Bryce - Dis Cam Belie (white vinyl)
LOW003: Hovatron - Hovatron EP (Green vinyl)
LOW004: AK-Kids - The gassAKu EP (Transparent 10 inch in transparent sleeve)
LOW005: V/A - Beatitude (limited cassette)
LOW007: FilosofischeStilte - Golden Tooth EP (digital & Free)
LOW006: Halp - Tic Tac Toe EP (Orange - Yellow vinyl in transparent sleeve)
LOW008: V/A - Power Shuffles Limited Silk Screened Sleeve)
LOW009: Ard Bit (limited cassette) May 23rd
To expect:
LOW010: Doshy - Electrophilic Ep (end of June)