Profile Images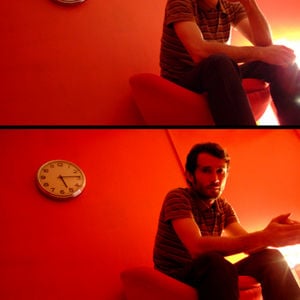 User Bio
Benjamin Løzninger is involved in so many projects that he probably doesn't know them all himself. An unverified rumour claims he is an active member of the cult French mysterious-masked collective Oslø Telescopic, famous for their crazy musical debut and graphic trilogy, for having kidnapped the famous French indie singer Dominique A and for their hysterical shows in Europe.
Løzninger, his last solo project, was launched between France and Toronto (CA) when his daughter was born 6 years ago in 2003. He has unusual useful musical influences, mixing acoustic sounds with dynamics and a mellow voice whispering some gentle and haunting lullabies.
Releasing records on Unpopular records (UK), Moonpalace records (SP), Tract Records (USA), SCTAS (USA), BSBTA (DK) & Blog Up (FR), he is also a myspace hit. His song 'Two Ghost Keys' is the soundtrack of the wonderful short-movie 'Vertiges' written and directed by talented Danaë. C alkinomial, with the awesome actress Johanna Menuteau-Landau.
Playing exclusive rare shows around the globe, Løzninger has been supporting the like of Jose Gonzales, Vic Chesnutt, Espers, Stars, Julie Doiron, Chris Garneau, Keren Ann, Windmill, Edith Frost, Dawn Landes and Reflectiostack to name a few.
Related RSS Feeds