Lo ZOO di Berlino
Joined

Location

Sermoneta (LT), Italy
Profile Images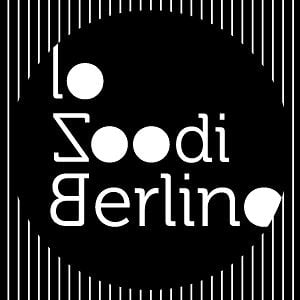 User Bio
Lo ZOO di Berlino is an atypical rock trio: no voice, no guitar, yet there is a pop flavor in their music.
An eclectic way of make the post-rock, often accompanied by visual art. Listen and get carried away.
Andrea Pettinelli aka Shelving (hammond, rhodes piano and synth), Diego Pettinelli aka Echo (bass), Mauro Mastracci aka Fox (drums) were born at the dawn of the third millennium.
The band debuted with the Japanese label "Poseidon Production" of Hiroshi Masuda, during the world tour of the Italian rock band "Il Balletto di Bronzo."
The guys of "Lo ZOO diBerlino" had an early start for their career, by working with the best Italian progressive rock bands: AREA (Demetrio Stratos's band, collaborator of John Cage), BANCO del MUTUO SOCCORSO (collaborators of Keith Emerson).
The band founded a production company: Consorzio ZdB. Many Italian artists work with them.
The band's career in the Italian territory is growing and is basing its production abroad.
.................................................................................................................
È un trio rock atipico: niente voce, niente chitarra eppure c'è un sapore pop nella loro musica.
Una formula eclettica di post rock, accompagnato da arte visuale.
Da ascoltare e farsi trascinare.
Mauro Mastracci alias Volpe (batteria), Andrea Pettinelli alias Shelving (hammond, piano rhodes e synth) e Diego Pettinelli alias Echo (basso), nascono all'alba del terzo millennio.
Poco più che maggiorenni i fratelli Pettinelli fondano il Consorzio ZdB, uno studio di registrazione adibito a vero laboratorio creativo, dove passano con disinvoltura dal mixer agli strumenti musicali, dalla composizione alla produzione artistica.
Hanno prodotto lavori e servizi per AREA, Gianni Maroccolo (Litfiba, CSI, Marlene Kuntz), Giorgio Canali, Egle Sommacal dei MASSIMO VOLUME, Nocenzi e Maltese del BANCO, ecc.
Dopo un primo CD "live bootleg" distribuito in Giappone dalla Poseidon Production di Hiroshi Masuda in occasione del tour internazionale del Balletto di Bronzo e dopo tre compilation dell'Underground italiano, nel giugno 2012 lanciano un progetto collettivo in collaborazione con diversi artisti (La linea di Greta con Militant-A degli Assalti Frontali, NOT con Giovanna Marini e Simone Cristicchi, L'ipotesi di Aspen, Rumore Rosa, Radici nel cemento, Fratelli di Soledad, Velvet ecc.).
Il risultato sarà la compilation "Articolo Uno" (13 canzoni per il lavoro), distribuita in digitale dal quotidiano l'Unità, in cui appare una singolare versione de "L'Internazionale", interpretata da Lo ZOO di Berlino con Patrizio Fariselli degli AREA al pianoforte e ELIO al flauto traverso.
L'omonimo EP, di prossima uscita, ha in copertina un bozzetto donatogli dal premio Nobel Dario Fo.
In questi anni hanno messo insieme il meglio della cultura italiana, ideando un profilo musicale e progettualità dove si incontrano arte e cultura con il rock.
Tra gli ultimi impegni della band: la partecipazione al Collettivo Le Ossa (con Nevruz e Omid Jazi dei Verdena) che li ha portati in tour con REZOPHONIC; produzione di progetti speciali per gli AREA; la produzione del loro prossimo lavoro discografico dal titolo "RIZOMA. Elementi".
Related RSS Feeds