LUCY TCHERNIAK
Plus
Joined
Profile Images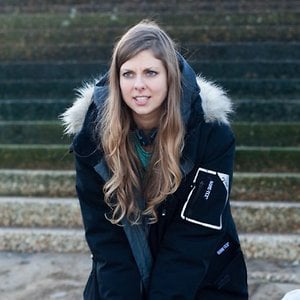 User Bio
Lucy is a director and screenwriter based in london. Her work has been described by Adweek as 'superb visual storytelling'.
Since winning the smoke and mirrors 48 hour film compeition in 2008, for I STOOD UP, Lucy has gone on to write and direct a further three short films which have had several tv broadcasts and been selected for a number of international film festivals. I STOOD UP also went on to win Rankin's Film1000 Competition in 2012 and
THE TRUTH ABOUT STANLEY (2012) gained critical acclaim in the press, including a 5 star review in The Independent and a tweet from Stephen Fry: 'Amazing film…do watch'.
Her most recent short film LAY ME DOWN (2013) won the award for Best Female Characters at the London Short Film Festival 2014 and is currently on the festival circuit.
Lucy's commercial and music video clients have included Adidas, Philips, Olympus, Nokia, Warner Music, Universal and Island Records. She is currently working on her first feature, JESUS AND THE JETPACK, which she has co-written with writer Luke Norris.
Related RSS Feeds