Luke Forsythe
Plus
Joined

Location

Brixton, London
Profile Images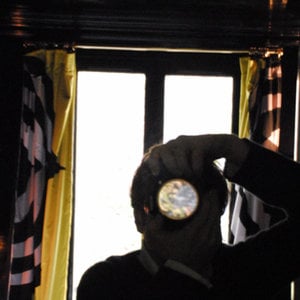 User Bio
I am an experienced, award-winning British realist director and photographer.
The central focus of my work is an interest in examining and recreating the poetries and feelings of the everyday human scene. It is in the street and on the boundaries of that public domain where most of my ideas take root; noting overheard conversations or quietly snapping moments of interest.
I am particularly interested in examining human emotion in the face of ideologies and expectations – in the face of the Symbolic. Hence, the film 'Feb 14' that looked to the expressions and feelings of people waiting for their date on a night of high expectation. Or 'It's not me, it's you' that explores and questions preconceptions of the masculine and feminine in men and women.
I am a product of St. Martins and Bath College, where I studied sculpture and Fine Arts, focusing on film and photographic installations, before traveling to NYU to refine my craft in film directing. I have been described as 'one of the most thoughtfully creative directors in the business'. Within my commercial work I have developed a reputation for my skills in getting great believable performances, often working with non-actors to achieve the best results. In 2001, I was selected as one of the Saatchi and Saatchi Young Directors of the Year, based on my work for the Hans Brinker Hotel for Kessels Kramer. I have gone on to win recognition for my work at the Midsummer Awards, BTAA and D&AD awards as well as a Silver Lion at Cannes and Clio and Andy Silvers for my work for Bozell's 'Got Milk?' campaign.
My films have been shown on Channel Four and at the V&A and my photography has been recently published in the book 'Great Brixton' as well as in Dazed and Confused, Huck magazine, Hurly Burly (cover) Wallpaper and La lettre Mensuelle.
SELECTED CLIENTS
Clients range from small social enterprises and startups (Gate Theatre, Botanic Labs, Schofield Watches, Block Workout,) to large international companies (BBC, BMW, Heineken, Vodaphone, Zipcar, Coca-Cola). I have shot in London and overseas for agencies such as BBH, Mother, Fallons, Vice, Kessels Kramer, TBWA and Bozells(NY) as well as working directly with clients.
If you would like to discuss a project you have please email me at:
luke@lukeforsythe.co.uk
Tel: (+44) 7813 789659
instagram: lookforsight
Twitter: @lookforsight
SCHOOL
In 2015, I launched the street photography school, a kind of street gym for photographers.
Related RSS Feeds