Profile Images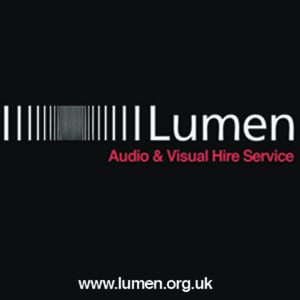 User Bio
Lumen is a Leeds based not-for-profit arts organisation with a national and international reputation for producing challenging, high quality media arts programmes and events.
Lumen aim to nurture and exhibit video, sound, film and technology art of excellence from established and emerging artists for audiences. We focus on artistic work that experiments with elements of still & moving images, audio-visual performance and related sound art to express artistic ideas.
Lumen operate an audio-visual resource for equipment hire, technical consultancy and project management. This includes large-scale outdoor projections, gallery installation, festivals, events and individual equipment hire. All 50% cheaper than most other AV companies.
In 2009 we have added the Screen Lab, a new project space to encourage artistic experimentation, residencies, training workshops, and provide space for meetings and exhibitions.
Related RSS Feeds