LungCancerFoundation.Org
PRO
Joined

Location

Bay Area, CA
Profile Images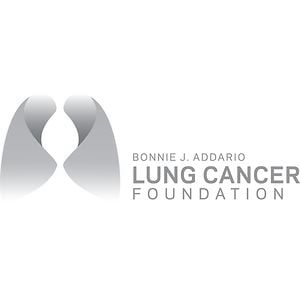 User Bio
The Bonnie J. Addario Lung Cancer Foundation (BJALCF) was founded with one diagnosis, long before its official start date, when Bonnie's life was redefined. Her prognosis was grim when she was diagnosed with Lung Cancer in 2004. Following a 14-hour surgery, a battery of nurses and doctors, an army of radiation and chemotherapy treatments, blood clots, procedures and tubes that invaded her formerly predictable life, Bonnie became a Lung Cancer survivor. In a unique position to become the voice for the other 1.5 million people personally affected by the #1 cancer killer, she began to think of ways to help others facing the crisis of this highly stigmatized disease. "What about the 450 other patients who die a day of Lung Cancer in the U.S. alone, and their families?" Bonnie asked. "Where's the outrage?" On March 6, 2006, the news broke that Dana Reeve lost her battle with Lung Cancer. Bonnie decided: "Enough was enough!" BJALCF was born.
BJALCF has grown into the first international collaborative entity of its kind, raising over $6 million for Lung Cancer research. BJALCF plans, with your help, to become the global leader for Lung Cancer. Two years after BJALCF began, the Addario Lung Cancer Medical Institute (ALCMI) was created as a spin-off to connect the top thought leaders, scientists, researchers, and physicians worldwide to lead and empower patients toward better treatment options. Only immediate results-oriented projects or programs promising to catalyze progress through early detection, genetic testing, drug discovery and patient-focused outcomes are considered. The ultimate goal is to increase the inexcusably low survival rate of Lung Cancer by becoming the largest source of non-profit funding dedicated to turning Lung Cancer into a manageable chronic disease.
No one survives the crisis of Lung Cancer without a worldwide web of people and the most up-to-date treatment. There is no better place to funnel research dollars than to BJALCF and its multitude of collaborators and programs, including ALCMI, when it comes to the pursuit of extending and enhancing the lives of patients and families with Lung Cancer.
WE'RE IN A HURRY. HURRY WITH US.
"Even if there's a one percent survival, if you are that one percent, then it's 100% for you."
–Zheng Cao, Survivor and world-renowned Opera Singer