Lyrical Candy
Joined

Location

New York
Profile Images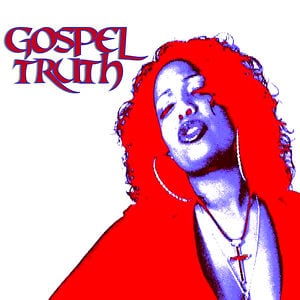 User Bio
Hip Hop Artist, Director, Producer, Writer
Candie Garcia better known by her stage name Lyrical Candy is a Hispanic American Hip Hop Artist, Director, Cinamatographer, Producer, Model, Song Writer, Actress and Dancer.
Lyrical Candy was born in Newark NJ, where artist such as Red Man, Queen Latifah, The Fugees and Naughty by Nature began thier careers in Entertainment. There is no doubt that music is definately a part of the heart and soul of this entertainer. Embracing the world with a combination of Edgy Sounds and Soul, Lyrical Candy definately proves that there are no limitations to where she can elevate in the world of entertainment. Called alternately "The One Lady Crew" Lyrical Candy is touching the World with a variation of flavors that will inspire many generations to come.
She is often compared to artist such as Queen Latifah and MC Lyte. Some of her influences come from directors such as Ridley Scott, Alfred Hitchcock, Spike Lee, entertainers such as Rakim, Jay Z, Ray Charles, Josephine Baker, Marilyn Monroe, Sammy Davis Jr, Lauren Hill and many others.
Lyrical Candy creates works which are inspired by everyday struggles, love, hate, fear and motivation.
Lyrical Candy is a well rounded entertainer who pushes her talents to the ultimate level.
She is currently studying Directing and Cinematography at the The Digital Film Academy in NYC and working on her newest Album which is scheduled to be released in October of 2013.
New Album and Music Videos to come! Stay Tuned for the Newest Updates and Up Coming Events!!
Contact: lyricalcandy@lyricalcandy.com
Join Lyrical Candy's Fan List: lyricalcandy.fanbridge.com/
Related RSS Feeds