MADATAC
Joined

Location

Madrid_España
Profile Images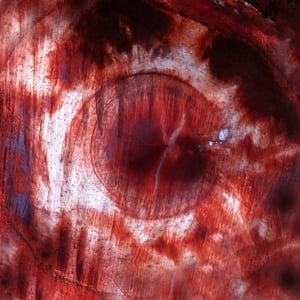 User Bio
Until August 31, 2015, is open the term for the reception of works for the 7th Edition of MADATAC,
to take place in Madrid on January 2016.
Call for Participation and Submission Form to the next edition: available here:
madatac.es/en/madatac-07-call_2015/
El plazo de recepción de las obras para la 7ªedición de MADATAC, que tendrá lugar en Madrid en Enero 2016, finaliza el 31de agosto 2105.
En este enlace se pueden descargar las bases y el formulario de registro:
madatac.es/convocatorias-madatac-07-nuevo
info@madatac.es
madatac.es
facebook.com/MADATAC
MADATAC, The Contemporary New Media & Audio-Visual Arts International Festival (Muestra de Arte Audiovisual Digital y Tecnologías Avanzadas Contemporaneas), that takes place in Madrid every December, aims to serve as a lighthouse for video art, audio-visual art and new media art creators, helping along the way and spotlighting artworks which challenges the conventional cinematic narrative.
With an a inclusive approach, MADATAC will place particular value on experimentation, innovation and risk-taking. Prizes will be awarded to the best works from those presented to competition and selected for the festival by the TV programme, Transfera, a weekly programme broadcast from Madrid showcasing digital and video art.
During the festival, there will be daily showings of video creations, open discussions with video artists, lectures, round-table debates, audio-visual performances, workshops, thinking laboratories and critical forums.
Objetives
• Provide a regular opportunity for emerging audio-visual artists to establish themselves professionally: it is very difficult for these artists to show their work. The festival also aims to support those artists who are already better-placed in the market.
• Stimulate video artists´ creativity, provide feedback for them and establish a productive interaction with society as a whole.
• Support audio-visual trends which are developing and evolving in line with technological breakthroughs at all levels.
• Find a point where academic and experimental can meet to create a festival based fundamentally on recognising innovate contribution.
• Provide audiences with a clear picture of the current state and possible future of video art and digital audio-visual art. Artists, prizewinners and professionals from the video art world will take part in a wide range of activities including master classes, open forums, technical courses and workshops, enabling them to share their experience, expectations, future projects and creative approach with the public.
• Create a new environment to exhibit and aquire video art alongside the art fairs, museums and galleries. This will serve as a training ground for video artists and a reference point where galleries, collectors, critics, curators and cultural organisations can discover what is on the up in this field.
Related RSS Feeds