Maiara da Rocha Skarheim
Plus
Joined

Location

Sydney, Australia
Profile Images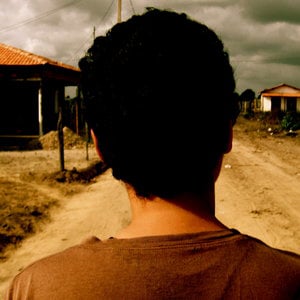 User Bio
Maiara da Rocha Skarheim is a Sydney-based award-winning filmmaker.
Born in Brazil to a Norwegian father and a Brazilian mother, Maiara was exposed to cultural difference and diversity in her formative years. She did much travelling back and forth between the two countries and was exposed to many different ethnicities which has influenced her current professional life.
In 2001 Maiara immigrated to Australia where she gained a Bachelor of Communications in Media Arts & Production from the University of Western Sydney, followed by her Masters of Media Arts & Production from the University of Technology Sydney.
Maiara is the recipient of several awards and nominations. In 2005 her film 'Straightville' won the the Golden Eyes Award for Best Experimental Film. In 2006 she won Queer Screen's SBS award with her film One End Stands. In 2007 Maiara was nominated for Best Cinematography in the Golden Eyes awards for Teenagers In Tokyo's 'End It Tonight' video clip. Her latest feature documentary "Caboca" has been selected for the Brazil Film Festival, which is touring nationally in November 2011.
As well as being a highly-sought after filmmaker, Maiara is the Creative Director of Look Right Productions, specialising in creative work, such as documentaries, art videos, short films, and music videos.
Says Maiara: "Cameras are my first love and I see the world continuously through a lens."
"I hope to be an essential and contributing force within the Australian film community, and promote Australian filmmaking on a global scale."
Maiara currently lives in Sydney's inner west. In her spare time she enjoys photography, painting and gardening. When she's not making films, she can be found with her other two loves: serenading her backyard plants with her guitar - or underwater with her marine life friends.