Maida Withers
Plus
Joined

Location

Washington, DC USA
Profile Images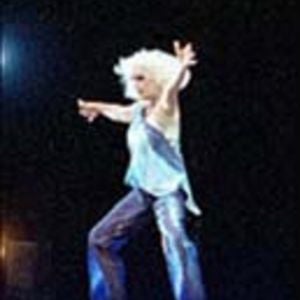 User Bio
Maida Withers is the founder and artistic director of Maida Withers Dance Construction Company. Maida is known for her innovative works for stage, site, video/film, new media and interactive installations.
Maida, a powerful and commanding performer, has created a significant and distinctive body of original choreography for her company, over 100 dances of breadth and vision involving a process of experimentation, innovation and collaboration. Her works reveal an ongoing interest in social and political issues and in juxtaposing dance and technology. She has created works with rotating loudspeakers, laser beams, wireless cameras, and video installations - always with "live" music. Withers has initiated and directed several large-scale new media projects, collaborating with visual and performing artists, scientists, anthropologists, and others. She has received commissions and sponsorship from Washington Performing Arts Society, the Kennedy Center for the Performing Arts, Dance Place, District Curators, Smithsonian, Corcoran Gallery of Art, and in New York from Lincoln Center for Lincoln Center Out-of-Doors, the Conference and Festival in Bytom, Poland, and many others. She has toured extensively internationally engaging in various projects in such diverse places as Guatemala, France, The Netherlands, Japan, China, Hong Kong, Korea, Brazil, Finland, Venezuela, Mexico, Poland, Germany, and others. Maida is the founder and co-curator of the D.C. International Improvisation Festival now in its 14th successful season.
Maida created her first dance film in 1967, an educational program shot in 16mm. She began working with a Sony video camera and Ampex one-inch recorder in 1969. Since that time, she has created many multimedia stage works featuring projected images/films and real-time interactive projects with cyber worlds. Dance video works involving Maida Withers and The Dance Construction Company have been shown at the IMZ in Austria; at the American Film Institute at the Kennedy Center, Women in Film, the DC Independent Film Festival, and the DC Environment Film Festival, and others. Many of her video works have been shown on Arlington Cable, arts programming by Linda Lewett. Maida interviewed dance artists and manager for Dance, Dance, Dance, a ten-part series on dance for NBC-TV that was broadcast in five major U.S. cities, Washington, DC, Los Angeles, Chicago, New York City, and St. Louis. Maida recently completed a documentary film (28:30 min) for cable television, Dance of the Auroras – Fire in the Sky.
Maida has received various honors and awards. In 2006, Withers received the Washington, DC Mayor's Arts Award - Excellence in an Artistic Discipline. In September 2006, the world premiere of Thresholds Crossed received the 2006 Washington, DC Metro Dance Award - Outstanding Overall Production in a Large Venue. In 2001 Maida received the prestigious Pola Nirenska Life-Time Artistic Achievement Award presented by The Washington Performing Arts Society and as part of the 2001 DC Metro Dance Awards. Maida was selected as the 1999 distinguished professor, Columbian Professorship Award, by The George Washington University. Her other awards have included the National Endowment for the Arts Choreographers Fellowship; NEA Inter Arts; NEA Visual Arts in Performing Arts; DC and Virginia Commissions for the Arts; Dilthey Fellowship for Creative Collaboration; Washington Area Studies Grant for Cultural Preservation and Archiving; Fulbright Travel Award to Taiwan; Kansai University Exchange to Japan; Washingtonian Magazine Award to Outstanding Women; and others. Many of Withers international workshops and performances are supported by the United States Information Services (US Embassy). Maida directed the MFA program in choreography and performance at The George Washington University for over twenty years. Currently she teaches Choreography, Dance and Movement Improvisation, Trends in Performance Art (theory/practice), and Advanced Modern Dance Technique. Maida has been on the faculties of Purdue and Howard universities and taught nationally as a specialist with NEA Artists-in-Schools Program and internationally for various festivals and conferences. Her works are fully described on the web site: maidadance.com.
Maida is a distinguished professor in the Department of Theatre and Dance at The George Washington University in Washington, DC, USA where she has directed both graduate (MFA and MA) and undergraduate degree programs in dance.
Related RSS Feeds
Recent Activity