Mamas Gun
Joined

Location

London, UK
Profile Images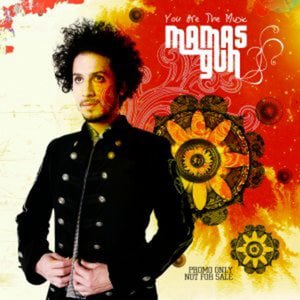 User Bio
The name is inspired by an Erykah Badu album, but the sound could only be Mamas Gun, and the future is very bright indeed.
With some heavyweight media momentum behind them, the five-piece band are shaping up to be one of 2009's most compelling new album acts. National UK radio support already in the hold, they're set to release an exhilarating debut album, 'Routes To Riches'.
The album oozes class, influenced by a range of musical landmarks from Motown giants Stevie and Marvin via acid jazz and the Average White Band to Lewis Taylor. Mamas Gun have old-school soul in their bones, but they also rock, they're bluesy, jazzy and funky, most of all they're exciting.
Their spirit of musical adventure comes through loud and clear on 'Routes To Riches,' and as vocalist, songwriter, producer and multi-media-savvy frontman Andy Platts describes it, the record is everything to do with musical enjoyment and nothing to do with fleeting fashions.
"Hopefully when you listen to the album, it's a kaleidoscope of a record that travels through genres and isn't tied down by anything. It's just about good songs and a bunch of guys enjoying themselves playing it. The one thing it tries to keep is the euphoria of soul music, of Motown and all great records. It's not trying to be anything, it just is."
'Routes To Riches' is the long-awaited result of a journey that began when the independently-created single 'Pots Of Gold' spent four weeks on the BBC Radio 2 playlist in 2008. Mamas Gun backed that overwhelming vote of industry confidence by touring with the likes of De La Soul, Raphael Saadiq and Taio Cruz, and with a sellout London headline show of their own. Mixed in Los Angeles by Grammy Award-winning producer/engineer Jack Joseph Puig (Black Eyed Peas, U2, the Rolling Stones) and mastered by the equally notable Bob Ludwig. Platts co-produced 'Routes To Riches' himself with Julian Simmons (Guillemots).
Platts won a place at Liverpool's LIPA institute and was soon turning heads in a band that also featured Steffan Halperins, now the drummer with Klaxons. He then played on Corinne Bailey Rae's hugely successful debut album and, in 2006, landed his own publishing deal with Zomba Music. That led to collaborations with an extraordinary songwriting A-list, including Rod 'Thriller' Temperton, John Oates, Jed Leiber (son of hitmaking legend Jerry) and former Gil Scott-Heron collaborator Brian Jackson. "I was incredibly privileged to work with all of them. Making music is a lifestyle choice, you live and die by that, it's about the body of work you create over your lifetime."
Related RSS Feeds