Mamo Filmes
PRO
Joined

Location

SAO PAULO
Profile Images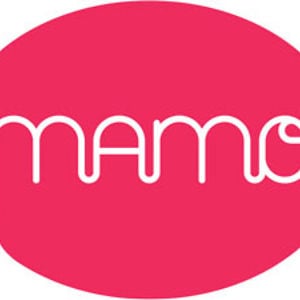 User Bio
Media has the power to change the world. Mamo Filmes believes that cinema can bring people together and be a powerfull tool to promote peace. We want to produce films and cultural content that will translate into a better world.
Our products always try to educate and inspire as part of the movement toward a world where we will all be changemakers.
The goal of Mamo filmes is working with multi-platform, film production, television, web, mobile, and educational content that meets the social and environmental benefits.
Finally, to produce media that matters.
Mamo Films was founded in 1987 by Mara Mourao. The company produces feature films, documentaries, TV series and books for the domestic and international market.
Its productions have been aired on major broadcasters such as TV Globo, TVCultura, Discovery Channel and FOX.
Mamo has produced four feature films and has received several awards in Brazil and abroad .
Among them are : Hello ! (1998) , Overwhelming Women (2002) , Doctors of Joy (2005) and Who Cares? (2012).
*******************************************************************************************************************************
Mídia tem o poder de mudar o mundo. A Mamo filmes acredita que o cinema pode aproximar as pessoas promovendo a paz. Queremos produzir filmes e conteúdo cultural que se traduza num mundo melhor.
Nossos projetos tem sempre a preocupação de conscientizar e inspirar, fazendo parte do movimento em direção a um mundo onde todos seremos transformadores.
O objetivo da Mamo filmes é trabalhar com multiplataformas, unindo produção cultural para cinema, televisão, web, mobile, e conteúdos didáticos que reúne rentabilidade a benefícios sociais e ambientais.
Enfim, produzir mídia que importa e que transforma.
A Mamo Filmes foi fundada em 1987 por Mara Mourão. A empresa produz longa metragens, documentários, séries de TV e livros para o mercado nacional e internacional.
Suas produções já foram veiculadas em importantes emissoras tais como: TV Globo, TVCultura, Discovery Channel e FOX.
Já produziu quatro longas tendo recebido vários prêmios no Brasil e exterior.
Entre eles estão: Alô?! (1998), Avassaladoras (2002), Doutores da Alegria (2005) e Quem se Importa (em pós produção).
Related RSS Feeds