Michael Mandiberg
Joined

Location

Brooklyn, New York
Profile Images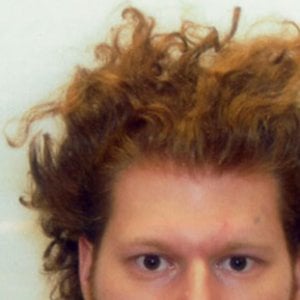 User Bio
Michael Mandiberg is an artist, programmer, designer and educator. His work varies from web applications about environmental impact to conceptual performances about subjectivity, to laser cut lampshades for Compact Flourescent Lightbulbs.
His upcoming projects include HowMuchItCosts.us, a car direction site that incorporates the financial and carbon cost of driving, and the groundbreaking textbook Digital Foundations: an Intro to Media Design (Digital-Foundations.net) that teaches formal principles through design software. Recent projects include The Real Costs (TheRealCosts.com), a browser plug-in that inserts carbon footprints into airplane travel & car directions websites, and Oil Standard (OilStandard.org), a browser plug-in that converts all prices on any web page in their equivalent value in barrels of oil.
He is well known for his year long performance and e-commerce website Shop Mandiberg (Mandiberg.com/shop), which marketed and sold all of his possessions, and for AfterSherrieLevine.com, where he made available hi-resolution scans of the Walker Evans images rephotographed by Sherrie Levine, complete with certificates of authenticity to be signed by the user themselves. The Essential Guide to Performing Michael Mandiberg, an extensive DIY guide prepared for a life art performance was included by the Electronic Literature Organization as one of the foundational works of electronic literature to be included in the Library of Congress. From 2001 to 2006 he edited the Calls and Opps list, the most popular email list for calls for work and artist opportunities.
He is a founding member of Eyebeam's Sustainability Research Group. Through this forum he has spearheaded collaborations such as the Eco-Vis Design Challenge, and the critically praised Feedback exhibition. Working with fellow research group member Steve Lambert, he has created the Bright Idea Shade, a Creative Commons licensed flat-pack laser cut lampshade for bare CFL lightbulbs.
An Assistant Professor of Design and Digital Media at the College of Staten Island/CUNY, he is currently an OpenLab Research Fellow at Eyebeam. Raised in Portland, Oregon, he lives in and rides his bicycle around Brooklyn.