dgflame
Joined

Location

Mumbai
Profile Images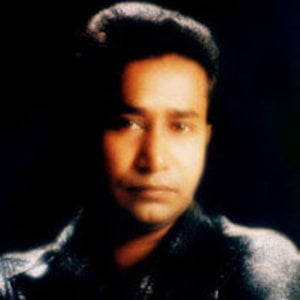 User Bio
I am a Flame, Flint, Fire, Smoke Artist. I know all Discreet Logic
Hi-End Software. Doing Promos, Packing, Compositing, Color Corrections/Grading
Software Ability: Discreet Logic Flame, Flint, Inferno, Fire, Smoke,
Digital Fusion, Photoshop.
Qualification
1. Special Training from Discreet Logic Singapore for'FLAME'(1995).
2. Diploma in Textile Designing Worli Bombay (1988).
3. Certificate in Photography from J.J. School arts Bombay (1987).
4. Diploma in Art Teacher from Bandra School of Arts Bombay(1987).
5. Art Foundation from Bandra School of arts Bombay (1985).
6. Secondary School Leaving Certificate from Kher Nagar Bandra Bombay
(1983).
Work Experience:
* At present Working in Sony Entertainment Television Network As a Head of Smoke & Senior Creative Designer. for SONY, MAX, SAB & PIX TV Channel October 2000 - left sony in 2003 & join back in 2006.
Major Contribution in MAX TV Channel for DFL IPL Cricket Match Promos & Packaging End Pages. since implemented
* I was doing freelance for Sony TV, & some Studios. Also doing DI on Smoke & BaseLight Film Grading Software with Quality Cine Lab in Mumbai.
*Worked in Singapore for Zee TV Network (Zee English, Zee MGM & Trendz Fashion TV Channel) Since July 2003.
*Worked in Sony Entertainment Television Network As a Senior Smoke Artist for SONY & MAX TV Channel October 2000 - July 2003.
*Indiainfoline as Head of Graphics (2000)
*Worked in Sahara TV as Head of Graphics (1999- 2000).
*worked in India & London based TV Channel B4U as a Creative Executive Graphics & Compositing. (1999 - 2000).
*Freelanced in Singapore for Riard Media, Walt Disney Singapore & VHQ.(1998)
*Worked at The Post Office, Indonesia (Jakarta) as Flame Artist (1997)
*Worked at The Powerhaus, Singapore as Flame Artist (1997-1998) 1 year
*Worked for the Post-Production Studio CMM Ltd. Bombay. As a Senior Animator and India's first FLAME ARTIST (1995 to 1996).
*Worked with Ramesh Meer 'Saicom Studio, Trade Fair & Exhibition Pvt. Ltd.' As an Animator & FX Artist, operating Video Machine Fast GmbH for timeline edit, also Helping organizing of BROADCAST INDIA Exhibition since its Inception (1991 to 1995).
*Worked in 'Crest Communication Pvt. Ltd.' As an Animator (1991).
*I was teaching in 'Kamla High School' as a Drawing Teacher (1989 to 1996).
*Worked with 'Monalisa Printing & Advertising Agency' as a Commercial Artist (1989).
*Review in storyboard program on CNBC TV about DIGITAL FUSION software in1998.
Jobs Undertaken:
Promos & Packing for DLF IPL, ICC Cricket World Cup 2003, Femina Miss. India, Film Fair Award.
Online Editing, FX & Promos of Miss World 1996 held at Bangalore (implemented in Flame & Fire).
VFX for Feature Films : Ram Jane for Eagle Films, Lav-Kush for Padmalaya films, Uff Yeh Mohabbat & Mahanta.
Job for TVC & Programs :
Joly Jelly for Geneses Bombay, Flora oil for Lintas, Microtek Computer Monitor for Far Video Jeet & Kailash Jambo Gambo for Ambiance, India 24 Hours for Star TV, Promos & Packing for Sony & Max
Channel,Fa Femina Miss India 2001 & 2002 Packing n Promos.
Job for Singapore :
ICI DULUX Paint 10-sec promo. For BBDO, KFC promo. For DNC, Silver River TVC for Fullhouse, Virtual Chat TVC for Global Village Communication, Promo film for Rothmans, Vietnam for Troppo Films, Dennon promo TVC for Light & Bulb, Sky Vision in-flight show for Indonesian Sampati Airline, Sampadan kasi TV serial Title for TV12, Suriya 12TV serial title, Music Video Promotion for Thai rock star Anchalee, Launch video for NTUC Media Cooperative, Warner Brothers LD & CD TVC, Promo TVC for SRT play BALLS, Singapore Discovery Center Etc.
Job for Indonesia :
Head & Shoulder, Oil of Ulan, Sustagen, Kokita Starmon-shoes, BWK Bank,
Bank PSP, Bank Bomidaya, Rindi shoes, Tolak Angin,Golden eye, Telecom
Indonesia, Etc...
Manish Shrivastav.
Related RSS Feeds