Manotti da Vinci (aka DJ RNS)
Joined

Location

International
Profile Images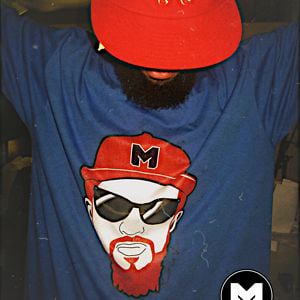 User Bio
There is a stark difference between a hobby and a passion. A hobby is an activity a person does to relax in their spare time. A passion, however, is an unyielding desire embedded in a person impossible to ignore. They wake up pondering ways to perfect this passion. It remains on their minds all day. They go to sleep with it plaguing their mental.
For Manotti (aka Raymanotti da Vinci, or DJ RNS), founder of So Iregula Entertainment, music is anything but a hobby.
"You know when something is meant for you. It's so difficult to articulate," said the Virginia native and Virginia Commonwealth University (VCU) graduate. "It's a feeling that only people who are truly passionate about anything in life can understand. Music didn't only save my life. It is my life in a sense."
Following graduation, Manotti was recruited as an on-air DJ for Richmond's massively popular radio station, 106.5 The Beat of Clear Channel Communications and then later acquired his own live mixshow on XM Satellite Radio's RAW 66 channel with Leo G and Mz. Kitti. It was in 2004 when his first major break would arrive. He was pegged the opening act for Usher's Truth Tour which featured none other than Kanye West.
"Those are two of the biggest names in music for the last half century. To be so young at the time and to have that opportunity, calling it a 'blessing' would be the biggest understatement of my life," he said.
His ever-evolving brand is vital to Manotti's progression as an artist and entity in music as well. His projects – trademarked by his innovative mesh of remixes and mashups – have earned him acknowledgements and placements from outlets such as RVA Magazine, MTV.com, Ozone Magazine, FKN-Famous.com, Datpiff.com and a countless more. His list of corporate clients with whom he has stellar track records with include: XM Radio, Clear Channel, Def Jam Records, Winter Music Conference (2011), Vitamin Water, Downtown Locker Room (DTLR), UV Vodka, Crown Royal and AMP Energy to merely list a portion.
Jockeying such notoriety to his resume, Manotti has since gone on to work with and perform alongside heavyweights in the vein of Diddy (Puff Daddy), Talib Kweli, Ludacris, DJ Khaled, Rick Ross, Chris Brown, Steve Aoki, Designer Drugs, Midnight Conspiracy and more. With 15 years and counting as a professional DJ – having played at numerous events and venues throughout the East Coast – the desire for more continues to be a motivational factor.
"Music has given me so much and taken me places a lot of people from my area only see and hear about on TV or the Internet," he said. "The thing is, I still have plenty of items on my bucket list to cross off. And that's the fun thing about music. You never truly conquer it."
The only job of a DJ is to inspire the audience he caters towards that evening; to craft an indelible memory that they will carry far into the future, if you will. Manotti has executed such a task from college campuses in Virginia to international audiences in Miami and beyond. Yet, it is his unquenchable thirst to continue adding pieces to his legacy, making Manotti a true threat in both music production and deejaying. The truly great passions never perish. If anything, they allow us to stay young. Manotti is living proof.
Related RSS Feeds