Man Up And Go THE MOVIE
Joined

Location

Springfield MO
Profile Images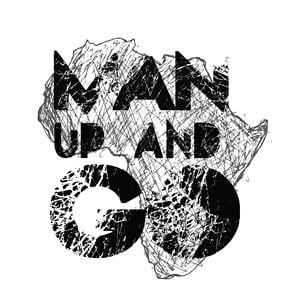 User Bio
Why would an unlikely band of American brothers go on an adventure, a road trip, to the depths of Ethiopia and Uganda, and join with African men? They joined in a push to help combat the heartbreaking problem that there are over 7,000,000 orphans suffering in these two countries. They left their jobs and families to help bring to light the gut wrenching issue that over 700,000,000 children worldwide grow up without a father. Not dismayed by the staggering numbers, the men literally man up and go to change lives and discover their own lives are most impacted
This cast of characters is joined by a common passion -- to love and care for orphans and people that are hurting and in need. To be a father to many, even if for one day. To hold and hug those children that do not have a father. To show women the healthy touch of a man and to be an example to other men what a real man is like...what it means to be a father. The Man Up team did dishes for the women, cooked, gathered food, washed feet, shaved and fed lepers, played games and simply….loved big.
Many of the men call home Missouri, Texas, Florida, North Carolina, Ohio, Tennessee, Uganda and Ethiopia. Miles apart geographically and worlds apart socially, economically and culturally, this band of American brothers includes a seasoned cop, a retired military man and an architect. Then there is the standout ex-college football player, highly successful businessman, well-known publicist, celebrity athlete and teenage boys. With over 30 adventurers on this rag tag team, most previously have never stepped on African soil.