Profile Images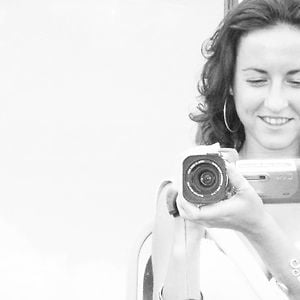 User Bio
Mar graduated from the University of Seville with a Degree in Audiovisual Communication and specialized in Creative Documentary Film. She is also Advanced Expert in the Production of Audiovisual Programmes and Shows.
Mar's directorial debut "El oasis del pastor" (The Shepherd's oasis) won the prestigious award of Best Foreign Documentary Film at FIC·PUEBLA International Film Festival (Mexico 2013), and featured as part of the Official Selection at Alcances Atlantic Film Festival 2012. The film was broadcasted by the TV3 program "El documental" (The documentary film) and premiered in Spain on 1 June 2012.
Prior to this achievement she worked as Assistant Director and Film- Researcher on the documentary film "Voces desde Mozambique" (Voices from Mozambique) with Bausan Films (Barcelona, Spain).
Mar moved to Edinburgh In 2013 , and is currently the Artistic Director of IBERODOCS- the first Ibero-American Documentary Film Festival- to take place 3 - 6 April 2014 at the Filmhouse Cinema and other venues in the city. In connection with the festival she leads "ALIKIN-Doc" a documentary film workshop to take place during Innovative week of the University of Edinburgh's Hispanic Studies Department.
Mar Felices nació en Sevilla en 1981, ciudad en la que cursó los estudios técnicos superiores de Producción de Audiovisuales, Radio y Espectáculos en el Instituto Néstor Almendros y se licenció en Comunicación Audiovisual en la Facultad de Comunicación.
Durante su período de formación realizó diferentes trabajos como Ayudante de producción en Sevilla Televisión, en el programa "Ver Sevilla" (2001); y como redactora, documentalista y relaciones públicas de la revista cultural de Andalucía El Giraldillo (2007). También participó en la producción y realización de cortometrajes y videoclips, practicando diferentes funciones como productora, cámara e iluminadora.

Vivió en París por motivo de la concesión de una beca erasmus, donde finalizó sus estudios universitarios de Comunicación Audiovisual en la Universidad París X (Nanterre).
De vuelta en España, se mudó a Barcelona para especializarse en la rama del documental creativo cursando la Diplomatura anual de Documental de Creación en el Observatorio de Cine. En la misma escuela realizó el curso intensivo de Cámara para Documental, el cortometraje "Las pescateras" y comenzó el proyecto documental "El oasis del pastor".
Durante este periodo participa también como cámara y sonidista en algunos cortometrajes documentales y videoclips como
"Freático"
Cortometraje documental
Dirigido por Clara Sanz.
DIBa Doc Festival
Barcelona, 2008.
"Sombras"
Videoclip del cantautor Andreas Faltin.
Dirigido por Andreas Faltin.
Barcelona 2008.
Y como Jefa de producción en el videoclip "Rodriguistas" rodado en super 8.
Dirigido por Anton Ion Leguiza.
Barcelona 2010.
Desde el 2009 hasta finales del 2011 trabaja como documentalista y ayudante de dirección para Bausan Films especializándose en la búsqueda de imágenes de archivo para el documental
"Voces desde Mozambique. A luta continua!"
dirigido por Susana Guardiola y Françoise Polo.

Aprovechando este periodo asiste al seminario impartido por Antoni Piment "Esculpir la luz, el cine sin cámara" centrado en la historia, evolución y manejo de las diferentes técnicas directas sobre película; y digitaliza todo el material audiovisual en 8mm de Joaquín González Moreno, historiador y conservador del archivo de los Duques de Medinaceli.
La Agencia Nacional Leonardo le da la oportunidad de poder trabajar en Cork (Irlanda) durante 4 meses para la Agencia de Fotoperiodismo Provision, donde se dedica a la digitalización de negativos fotográficos entre otras funciones.
En el 2012 finaliza la realización de su primer largometraje como directora "El oasis del pastor" (Documental, 53'):
- Estreno en televisión en el programa "El documental" del canal 33 de TV3 el 1 de junio de 2012.
- Seleccionado para participar en la Sección Oficial de la 44ª Muestra Cinematográfica del Atlántico - Alcances 2012 y la IX Muestra de Cine Andaluz en Sevilla 2013/2014.
- Ganador del FIC · PUEBLA Festival Internacional de Cine de la Ciudad de Puebla y Guatemala 2013, como Mejor Documental Extranjero.
En la actualidad se encuentra en Edimburgo trabajando como Directora Artística de IBERODOCS - la primera muestra de documental iberoamericano en Escocia-. Dentro del marco del festival también desarrolla el taller de documental "Alikin-doc" con el Departamento de Estudios Hispánicos de la Universidad de Edimburgo.
Related RSS Feeds