Profile Images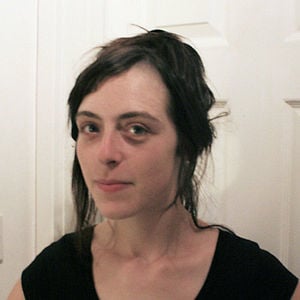 User Bio
Born in 1984 in Normandy, France, lives and works in Paris.
The prototype of "l'Homme sans tête" (the Headless man) was created during my stay in London in 2007.
Inspired by the City environment, the figure looks like a gnome and was exhibited in various artistic
places in London (group show with the "Engine Chat Chat" collective).
Back to Paris, I was invited for several residencies and group shows, Such as "Watch your step" in the
Contemporary Art Centre in Caen (2007) or "Le grand Pari(s) de l'art contemporain" at Maubuisson Abbaye
(2010).
"l'Homme sans tête" became the major character in various projects, expanded into happenings, videos
and photographs. Among these projects, I created a partnership with Studio Harcourt Paris, in order to
realized "l'homme sans tête" 's portrait. This collaboration was celebrated by my firt solo exhibition in the
famous studios in 2010 (see the exhibition review in Art Press n° 369, Anne Cartel, july-august 2010). I had
another solo exhibition at the same time at Hypertopie Gallery in Caen.
The concept of violence and the sacred is the main focus of my current research. I started by drawing was
Armes (guns drawings) and sculptures like Auto defense (self defense) : Desert Eagle.50 which is the exact
reproduction except that the handgun witch barrel is turn at 180° in the opposite site.
Like a clone, "l'Homme sans tête" multiply itself and become an organisation in the videos Invasion or
Débarquement 3 (D-Day 3). Shown at the Festival de Cannes in may 2011 in collaboration with Hélène
Lacharmoise (Galerie Dix9 in Paris), D-Day 3 was then projected at the gallery in Paris (september 2011).
This video was awarded at the video art festival Bandits-Mages in Bourges (France) in november 2011. In
addition to the video's work, I realise many performances Conspiracy created for Show Off Paris Art Fair,
and Procession in Fiac (Tarn) in april 2012.
Directed by Galerie Dix9 in many contemporary art fair, my work was showed at Drawing Now Art Fair
(march 2012), at Slick Brusels Art Fair then (april 2012), finally at the 6th Bourges Biennal (yong artists
overview in november 2012).
Actually I prepare two events for the Artothèque de Caen (Art Library in Caen) «Aqua Vitalis, Contemporary
Art positions», group show curated by Claire Tangy and Paul Ardenne (July to december 2013) and a solo
show planned in 2015. As well as a second solo show at Galerie Dix9 is planned in march 2014.
A selection of my work will be realesed in «A bras le corps / Body wrestling» publish by Les Presses du
Réel (september 2013).
Related RSS Feeds
marieaerts does not have any videos yet.