Mark Sommer
Plus
Joined

Location

Northern California
Profile Images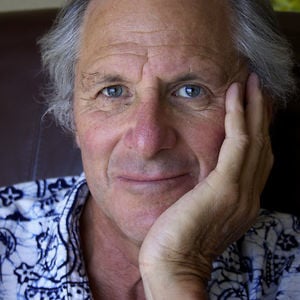 User Bio
I am an explorer and adventurer, an author, internationally syndicated radio host and columnist. I am also a story gatherer and storyteller with a special interest in those individuals, communities, societies and natural ecosystems that have found ways not only to survive but to thrive in the wake of adversity, misfortune or natural catastrophe. I spent the first half of my adult life (more than thirty years) in outback of Northern California, first on a self-reliant homestead in the wilderness, then overlooking the open Pacific. My partner and I built two homes from scratch, generating our own power from the sun, growing most of our food, raising goats, ducks and bees. I supported our family by writing and research into new approaches to global security and sustainability. In the mid-nineties I founded the Mainstream Media Project, a foundation-supported nonprofit organization that brings fresh, better-informed voices into the national conversation about a wide range of topics on local, regional, national and international radio. In 2001, I launched "A World of Possibilities," a one-hour weekly program of global affairs featuring leading social innovators pursuing the pragmatic, humane new approaches to longstanding societal challenges. The program won six major international awards, including from the United Nations, for its in-depth coverage of under-reported trends. Since 2012 I have divided my time between far north coastal California and the San Francisco Bay Area. In my "retirement," I am producing multimedia stories of resilient spirits, human and natural, and disseminating them on two complementary websites, heartsbrokenopen.com and ifoundmyheartinsf.com. My aim is to balance the media's preoccupation with our failings with an exploration and celebration of our capacity to heal and help one another.
External Links
Hearts Broken Open - True tales of grit and grace: an exploration of resilience -- the ability not just to survive adversity and misfortune but to thrive, learning to love life in the process.
I Found My Heart in San Francisc - A love letter to Northern California: multimedia portraits of the exceptional nature and culture of this remarkable region.
Related RSS Feeds