Martin Bundsen
Joined

Location

London
Profile Images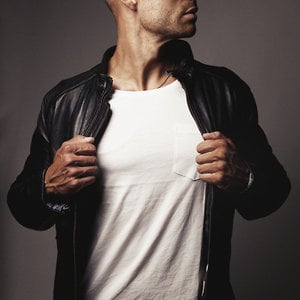 User Bio
London based Swedish DJ and Producer Martin Bundsen, has been spinning records since 1997. His love for music is mirrored in his DJ-sets, playing anything from deep house to techno. He is most known for his sets of rhythmic tech house bombs, blending big anthems with the latest underground tracks, constantly tweaking and playing around with the music, making it impossible to stand still. Martin has played alongside top DJ's such as Desyn Masiello, Alex Arnout, Luca Fabiani, Alex Picone, Dani Casarano, Neverdogs, Felipe Venegas, Axel Boman, Alex Kennon, Axwell, Steve Angello, Sarah Main, Simon Dale, Tim Sheridan, Silicone Soul, Dana Bergquist and Filth&Splendour just to name a few.
In 2008, Martin moved to London where he hooked up with Filth & Splendour who took him in as one of their new residents at Itch Records parties all over London. In 2009, Martin signed his first track to Itch Records, "Elements", which was remixed by upcoming stars, Betoko and Type1. In October 2010 Martin's remix of Type1's remake of the techno classic by Ron Trent, "Altered States" was released on Malfunktion Records. The German label ODA Digital Records saw Martin's potential as a remixer and producer and had him remix two of their upcoming releases, "No More Bus" by Turkish producer Mehmet Akar and German producer Bias Cut's "Ride My Pony", supported by Markus Schulz. In 2011, Martin released his first EP called "A New Beginning" on Housevisions Records that climbed to number 33 on the progressive release chart. One of the tracks from the EP called "Turn Me Loose", then got picked up by two other labels and was featured on three different compilations. Soon after, Martin's track "It's About Time" was featured on a compilation from White Island Records, that in the beginning of 2012 released Martin's second EP called "Endless Possibilities". ODA Digital Records just released Martin's 3rd EP called "Style Wars", named after the American graffiti documentary, with remixes from Bias Cut and Andrea Colina & Victor Elle. In the spring of 2012, Martin joined Avalanche Ibiza and became one of their new residents, both in London (McQueen) and on the island of Ibiza (La Plage De L'Elephant & JAG Beach Club). On the 2nd of July Martin released his EP "Vacation Mode" on Baroque sub label Rebel with a banging remix from K-Pax. With loads of releases in the pipeline, make sure you watch this space.
Since his move, Martin Bundsen has played regularly at London top venues; Pacha (Pure, Eivissa, and Liaison), Ministry of Sound, SuperMartXé (Pulse - London), McQueen (Avalanche Ibiza), Home House, No.5, The Fridge, The Egg, The Driver, Inigo, Gigalum, Lola's Boutique, Beyond @ Area and Thirst Bar (SOHO). US venues include Liquor Lounge, Red Bar, and Kung Fu Lounge in Miami. La Plage De L'Elephant, JAG Beach Club (Avalanche Ibiza) Ibiza, Spain, Ark Bar Beach Club in Koh Samui, Thailand, Swedish venues include Berns (Asiatiska, Tornamento, EL, and 2.35:1), Grodan (Cocktail Club), Sturecompagniet, Göta Källare, Republik, Layer Cake Lounge, Nordic Light (Sessions & RoKa Nights), F12, Club Monday (Visby, Vårberg & Halmstad), Club LET (Visby & Halmstad). You can find his latest releases, on DOJO Music, Rebel (Baroque Records), Baroque Digital, Golden Needle Records, Housevisions Records, White Island Records, LW Recordings, Triptychon Records, Recovery House, Play This! Records, Midnight Mood Recordings, Pink Flame Records, ODA Digital Records, MIDI Life Records, Malfunktion Records, Itch Records, Wemix Records and the Remix Label.
Related RSS Feeds
Recent Activity
Simply amazing! The hardest working person I know! Beautiful, strong, versatile, positive, dedicated, passionate, determined, talented and professional!