MASC Project
Joined

Location

Los Angeles
Profile Images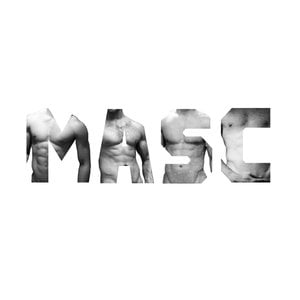 User Bio
Masc chill bro ISO same. Straight-acting Men ONLY. Nothing against femmes, just not my thing. – Internet traditional
Our culture is confused. Like the unsettled parents of a budding Glee fanatic, we're anxious over unanswered--and unasked--questions about sexuality and gender. Pregnant men and Megan Fox alike entrance the world with their surreal takes on gender, simultaneously amplifying and deconstructing old values. This roller coaster of gender and sexuality propels us on a dizzying ride, and none of us is safe from its turbulence. Feminist soccer moms, straight boys for Gaga, and rifle-wielding army gays are all implicated through the lens of MASC.
MASC Project focuses on masculinity because it is elusively abstract and has yet to be fully studied. Masculinity is desired and reviled. It's a means of protection and violence, taught through unspoken rituals yet shunned in contemporary thought. Our patriarchal history has become hopelessly intertwined with how we embody and understand masculinity, and that makes us feel kind of awkward. It sets off alarms in our brains, and our instincts compel us to confront this sticky subject.
The impetus for this project is a personal one, with experience leading to theory. We acknowledge with middling embarrassment our own tendency to frequent gay cruising websites, where we find profiles riddled with terms like "masc," "chill," "bro," "straight-acting," "sane," "white only." These common mantras explicitly suggest a need to be masculine, healthy, white, wealthy, and indisputably desirable. For gay men on these sites, the eager pursuit of such a homogenous ideal of manhood is often matched by a deep longing to personally embody the selfsame signifiers, resulting in a digital gazing pool of infinite reflection. Such deeply pervasive language and posturing within a community demands analysis, explanation, and empathy.
Our search begins in the gay community, but the implications are universal. MASC Project is about looking at masculinity and the variety of forms it takes: from the transgressive facial hair of transmen to the unsettling drag of Tyler Perry, from sissy boys on the Disney Channel to the gendering of global consumerism to the alpha male transformation of Carrot Top. Where did our masculinity come from and just how malleable is it? What systems enforce gender rigidity and what tools can we use to deconstruct masculinity, turning gender performance into a force for good in the world?
MASC Project is multidisciplinary and multimedia, incorporating film, art, new media and essay, and drawing from the fields of cirtical theory, social work, psychology and anthropology. Such work will be featured on the MASC website, providing a home for content and a forum for discussion. We want to foster dialogue across the board and are seeking the contributions of everyone from visual artists to YouTube commenters, radical faeries, butch dykes and everyday people. The project also includes a daily Tumblr devoted to chronicling masculinity in the media and satirizing masculine aesthetics.
Our goal is to help connect communities and encourage dialogue. The real meat of this project takes place away from the Internet. It exists in conversations among peers, families, and communities, over dinner, at a bar, or on the street. This project is intended to spark something inside us, motivating us to take a step back, take a deep breath, and look around.
High Five,
MASC Project
Related RSS Feeds