Match Jake
Joined

Location

San Francisco
Profile Images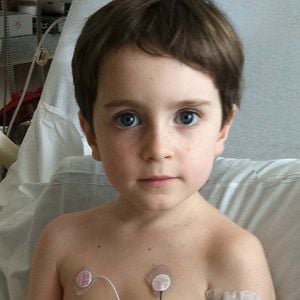 User Bio
JAKE'S STORY: On February 17, 2012, at exactly 5 1/2 years old, we took our boy Jake to a doctor's appointment to try and figure out why in just one week he was bruising more than usual, had a very slight but persistent bloody nose, and was too tired to walk to school. Later that night we were stunned when he was diagnosed with Severe Aplastic Anemia. For reasons currently unknown, Jake's bone marrow has stopped working – which means that it is not producing red or white blood cells or platelets.
What does that mean?
- First, it means life as Jake knew it prior to February 17th has changed dramatically. Besides a daily regiment of immunosuppressant medications, he has blood drawn twice a week to be tested, and once a week he needs to get a transfusion of whole blood and/or platelets to make up for what his body is not producing.
- Second, for his family this means a crash course in everything from pediatric hematology and immunology to constructing germ-free play-dates and steaming fruit (kills bacteria) without turning it into mush.
- Third, and most important, it means finding Jake's cure, a bone marrow transplant. This is where you come in...
JAKE NEEDS YOUR HELP TODAY: We're looking for people willing to do a simple cheek swab to be tested to see if their marrow matches Jake's. The closer your genetic makeup is to Jake's, the greater the chance for a match. We need EVERYONE, but those who are partially or fully of Irish descent, this is your time to step forward!
Visit matchjake.org for details.
CONTACT
For more information, contact Hallie Baron at hallie@matchjake.org, 415.928.2317 (home) or 415.793.7435 (cell).