Matt Harmor
Joined

Location

Rochester, NY 14626
Profile Images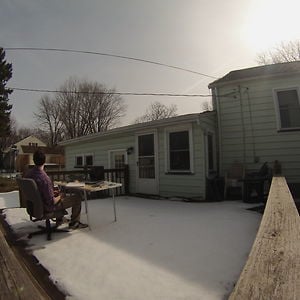 User Bio
Born and raised in Rochester, New York with Visual Communications/Graphic Design degree from Monroe Community College. I have always been interested in artwork since a very young age. Always with a passion towards non-subjective art. At first I never knew what it was, never knew what I was doing or really why I was doing it, I just knew I was great at it and so I stuck with it. Creating my artwork is more then just a hobby, more then just doing it just to do it. When i create my artwork I get lost within it, it is my form of mediation and silence. I can spend hours or I can spend just a few minutes, whatever it may be always has deep thought, but I let art come to me, I don't debate what I'm going to do, I just do.
I'm constantly experimenting with different sizes and materials as I'm a believer in trying something new and redefining awesome. I have done all from non-subjective art, motion graphics, packaging designs, time-lapse photography, videos, etc.
My dreams are honestly just to be out with nature as much as possible and making a living of what I love to do, bicycle riding, kayaking, being an artist. I believe the money will come if I do what I love to do. Don't complain about what you don't have appreciate what you do have.
"Seeing an artwork is to perceive its meaning. It must speak out on purely visual terms which predicate its existence and its primary purpose. In that context the act of making art becomes a conversational equivalency, a dialogue between my experience as an artist and the material properties of my work." -Michael DesRosiers