Mediaontwerpers
Joined

Location

Rotterdam
Profile Images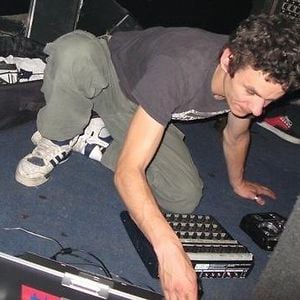 User Bio
In the year 1999 Ian started vj-ing at a local club in Bergen op Zoom. This process grew and within a couple of years later he stood in clubs as Paradiso were he video supported the finals of Ali B with the "Grote Prijs van Nederland" and did the first three "Major League" parties at Nighttown organized by the Rotterdam based record-store TripleVision.
Ian founded Mediaontwerpers in the year 2002 to build interactive installations for party's as a reaction to get more pleasure out of a party by combining art, sound and interaction together.
With various hardware sensors, other interactive tools and a significant dose of weird humour as ingredients a Mediaontwerpers production never fits ,but always surpasses the expectations. From absurd media to interactive installations. Mediaontwerpers themselves produces every single item including the hardware, the stories the performance and the visuals. The only objective is to please the audience during the party's with it's interactive installations. Combining art, media and humour it continually builds projects. All of the installations have political and or social implications and influence how I see the community through my own eyes combined with love and passion for fun, party's and festivals.
During REMF 2007 The Rotterdam based Electronic Festival Mediaontwerpers released his latest project with a big succes, a four wheel driven radio controlled truck with a megaphone on top. Music played inside the clubs and funny sketches were played outside on the streets combined with an onboard camera, police siren and a red flashlight, pleasing the audience as they stood waiting.
In the year 2009 Mediaontwerpers had the honor to participate at the preview of the Art "Biennale of Venice" in 2009 under the organization Dropstuff where he made some changes and added extra items to find the connection between the truck and a 14x4 meter led screen. Mediaontwerpers realized a 2 way communication between the visitor and the truck. Being in front of the screen gave you the feeling being the truck itself and to undergo a conversation with people elsewhere through a walky-talky, there people could talk back through the onboard microphone on the truck. Together with a spy-cam gave this truck splashing moments of joy and laughter.
Places where Mediaontwerpers performed:
Paradiso (Amsterdam), Nighttown (Rotterdam), Supperclub (Amsterdam), Off-Corso (Rotterdam), Bootleg DJ Café (Rotterdam), Toaster (Rotterdam), Catwalk (Rotterdam), Sub Terraneo (Amsterdam), Amstelhaven (Amsterdam), Waterfront (Rotterdam), Land van Waas (Rotterdam), Club Rotterdam (Rotterdam), Melkweg (Amsterdam), Doornroosje (Nijmegen), Laddazaal (Gent, BE), Stazione Leopolda - Fabbrica festival (Italy, IT), Solar Weekend Festival - Maasplassen (Roermond), Watt (Rotterdam), Cinema Rodina (St Petersburg, RU), ESG-21 (St Petersburg, RU), Griboedov club (St Petersburg, RU), Winzavod (Moscow, RU), Project OGI (Moscow, RU), Club Amsterdam (Yaroslavl, RU) and Preview Venice biennale 2009 (Venice,IT)
Related RSS Feeds