Meditation Retreats
Plus
Joined

Location

sarasota
Profile Images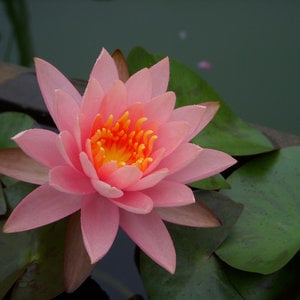 User Bio
Thank you for visiting!
First Time Here?
Please watch our "How to Use Our Vimeo Page Video."
To view videos, you must add us as a contact.
Please click "Add Contact" and we'll add you.
Supporting the Videos:
These videos are are available due solely to the generous contributions of all of our members.
The suggested donation is $25 per month for unlimited videos, or $9.99 per video. It is an honor system - the videos are freely offered.
Your kind donations help the center continue to operate, providing you access to a vast array of video and audio teachings and personalized meditation guidance from experienced, caring teachers.
To donate, please call 941.323.3372 or visit mindfulnessmeditationcenters.com
We would like to thank the following for transmitting, influencing, and imbuing our minds with the precious Dharma: The Buddha, H.H. Dalai Lama, the 16th Karmapa, 17th Karmapa, Ajahn Chah, Buddhadhasa Bhikku, Au Pak, Mahasi Sayadaw, Ven. Thich Naht Hahn, Penor Rinpche, Bokar Rinpoche, Dodrupchen Rinpoche, Thrangu Rinpoche, Gyaltsab Rinpoche, Dzogchen Ponlop Rinpoche, Lama Zopa Rinpoche, Khen Rinpoche and his students, Ken McLeod, and the countless teachers of IMC and Spirit Rock,as well as all of the generous students of SDC who humbly allow us to share.
Thanks again, and please enjoy the videos and, most importantly of all, put them to practice!
Best Wishes to Everyone.
External Links
Michael Gregory's Blog - At Beyond Therapy we write, we share, we inspire. We offer a radically simple and mindful approach to the complex questions of relationships, life's big questions, culture and society.