Clay Bodvin
Plus
Joined

Location

New Zealand
Profile Images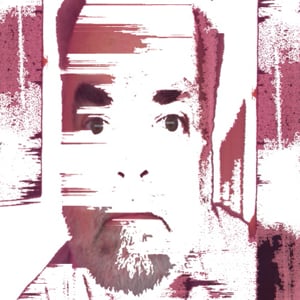 User Bio
Colorfield morphology - the afterimages of construct.
During the 1600s, the portrait and the still life stylishly depicted people and the luxurious nature of their environments. This reflected the new, increasing ability to acquire and consume (depicted by those personae, their domestic interiors and their everyday objects).
Moving into the 20th Century, exploration of this human-possession equation expanded into fractured faces and dis-assembled spaces; distressed objects and colors. Changing societal attitudes and mores had anticipated a reality now gone virtual and viral.
The momentum of the self has global reach as digital environments grow boundless. People morph at will from one style-construct to another. Luxury defines new consumer standards. Infographics translate the process of living into the content of life.
Current work moves across/between recent encounters; different personas; interior spaces; different times; distant locations. Intentional impressions of situational remembering. Responses to this accelerating change.
===
animeSTILLLIFE© start out as VirtualWorks and involve
- scanned, photographic film-prints
- digital assembly into 1701pixel-base, 300dpi tif files.
Further production entails
- stop-frame animation into .gif files
- conversion to .mov files
- original sound tracks composed
- mixdown to final 'video'
===
An American living and working in New Zealand
- 16 solo exhibitions (NZ, US, IT)
- 67 group exhibitions (NZ, AU, US, IT, UK)
- work in collections in NZ, AU, US, CA, IT, UK.