Megan Paznik
Plus
Joined

Location

New York, NY
Profile Images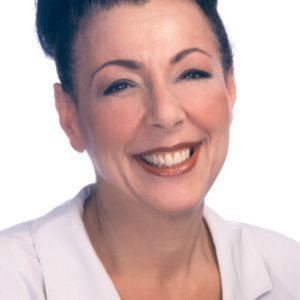 User Bio
MEGAN PAZNIK
275 West 22nd Street, Suite 2A, New York, NY 10011 * 212.924.3622 / 646.467.0880 * Email: meganpr@gmail.com
QUALIFICATIONS PROFILE
Skilled, accomplished Video Producer with comprehensive experience in digital video production, shooting, editing, voiceovers, writing, reporting, and directing. Proven talent providing outstanding video stories and high-production values for web video and TV. Superior collaborative and interpersonal skills; motivated and organized team player with outstanding technical and communication abilities. Excel at conducting research and in-depth interviews to produce top-quality video segments. Possess own cameras and equipment; thrive in challenging, deadline-driven environments.
PROFESSIONAL EXPERIENCE
NEW YORK POST, 2007 – Present
Video Producer
Capture exceptional footage, edit segments, conduct interviews, perform voiceovers, and generate compelling news and lifestyle stories with outstanding content. Utilize high-definition and standard-definition cameras—including Canon XH-A1, tripod, wired, and wireless audio. Develop and follow new story leads. Actively engage interview participants to optimize quality of information received. Track all story details and vital information. Excel within a team-oriented environment; collaborate with writers and photographers.
 Play a unique role in providing all text for video descriptions, allowing editors to focus on other projects.
 Earned reputation for top-quality voiceover work; write outstanding voiceover text.
 Contribute accurate and meticulous information, eliminating disputes.
JHD STUDIOS, FARMINGDALE, LONG ISLAND, 2005 – 2007
Producer / Director
Spearheaded business TV series. Packaged television scripts, directed show production, sold airtime, and arranged segments for optimal audience engagement and smooth, compelling flow. Wrote introductions, segues, news, advertisements, and interviews. Interviewed a variety of business owners to gain understanding of business features.
SELECTED VIDEO PRODUCTION PROJECTS
Video Producer – CONDÉ NAST PORTFOLIO, New York, NY
Video Producer – THE DAILY NEWS, NATIONAL ASSN. OF
BROADCASTERS, DIGITAL CINEMA REPORT, New York, NY
Director of Photography, Podcasts – MAURICE GOLDHABER, world-renowned physicist, Ronkonkama, NY
Producer / Writer / Director – THE LOVE ADDICT, award-winning short film; screened at Big Apple Film Festival
Web Producer – 1010 WINS RADIO / EFINANCIALCAREERS.COM / DIRECT HTML DATA FLOW, New York, NY
ADDITIONAL EXPERIENCE
LEVY LIGHTING NYC, NEW YORK, NEW YORK
Public Relations / Media Relations Manager
Wrote and placed high-visibility press articles and won awards for event and architectural lighting company. Achieved semi-weekly clips in high-end publications such as Hamptons Magazine, Robb Report, Martha Stewart Weddings, Brides, the New York Post, BizBash, and attention-grabbing trade magazines. Forged strategic relationships with the press and publication editors.
 Generated high-visibility recognition and distinction for client, more than tripling revenues.
 Won 3 "Best Lighting Design Awards" for Levy Lighting from Event Style Awards and the International Special Events Society, resulting in new clients.
THE ATLANTIC CITY PRESS / THE HARTFORD TIMES, ATLANTIC CITY, NJ
Daily Newspaper Reporter
Wrote 2-3 articles per day for highly respected daily newspapers. Achieved numerous front-page, breaking-news stories. Wrote a broad range of articles on topics including politics, investigations, local issues, and national trends.
MIS WEEK, COMPUTER + SOFTWARE NEWS, ADMINISTRATIVE MGMT. MAGAZINE, NEW YORK, NEW YORK
Senior Reporter / Editor
Assigned articles to local and bureau correspondents. Reported on international trade, political, and economic influences; wrote and edited sections covering news and trends in computer hardware and software. Demonstrated proficiency in presenting clear, understandable business news and technology information.
STATE SENATOR CARL MCCALL, NEW YORK, NEW YORK
Legislative Assistant
Wrote speeches and reports supporting State Senator Carl McCall. Served as community and press liaison. Achieved a greater number of passed bills than any previous assistant.
TECHNICAL PROFICIENCY
Software Expertise: Final Cut Pro, DVD Studio Pro, Compressor, AVID Xpress, MPEG Streamclip, Nero DVD Duplication Software, Final Draft, Label Design Studio, Quark Xpress, Microsoft Office Suite (Word, Excel, PowerPoint, Outlook).
Operating Systems: Mac OS 9/10, Windows XP
EDUCATION/TRAINING
Video Production, Editing, Writing – DIGITAL FILM ACADEMY – New York, NY
DCTV—Lighting for DV
DV Dojo—Documentary Production
Anchoring and Reporting for Television – NEW YORK UNIVERSITY – New York, NY
Bachelor of Arts in Political Science – STATE UNIVERSITY OF NEW YORK – Albany, NY; Editor, Albany Student Press
PROFESSIONAL MEMBERSHIPS / AFFILIATIONS
Online News Association (ONA) ~ New York Women in Film and Television (NYWIFT) ~ IFP ~ NAB East
Streaming Media ~ Radio and Television News Directors Association (RTNDA) ~ A.R.T.S. Creative Group
Entertainment Technology Alliance (ETA) ~ Newsletter and Electronic Publishers Association ~ DV Expo
Volunteer Work
Board of Directors of two non-profit organizations
Related RSS Feeds