Profile Images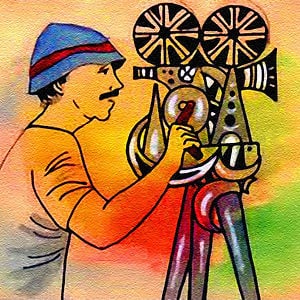 User Bio
Hernando Tejada Sáenz (n. Pereira, Colombia; 1 de febrero de 1924 - f. Cali, Colombia; 1 de junio de 1998) conocido popularmente como 'Tejadita' fue un pintor y escultor colombiano, recordado principalmente por su escultura El Gato del Río, ubicado en la ciudad de Cali.
Memoria Latente Fase 4, restauró y telecinó (digitalizó) un total de 19 títulos, películas en los formatos 8mm y Súper 8 mm que conserva su sobrino Alejandro Valencia Tejada; develando así una de las facetas menos conocidas de éste prolífico artista.
memorialatente.co/
memorialatente.blogspot.com
Hernando Tejada Sáenz (born in Pereira, Colombia; February the 1st of 1924 – died in Cali, Colombia; June the 1st of 1998) popularly known as "Tejadita" was a Colombian artist and sculptor, mainly remembered for his sculpture El Gato del Río (The Cat of the River), located in the city of Cali.
Memoria Latente Fase 4, (Latent Memory, phase 4) restored and did telecine (digitalized) a total of 19 titles, films in 8mm and super8mm formats that Alejandro Valencia Tejada, his nephew keeps; uncovering thus one of the less known sides of this prolific artist.
Related RSS Feeds