Fernando Menis
Joined

Location

Tenerife
Profile Images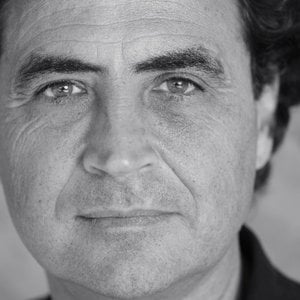 User Bio
Fernando Menis
Architecture practice, founded in 2004 by Fernando MENIS, after deciding to start a new phase, independent of his former partners, with whom he had been established as an architect, during a long history of 30 years.
MENIS Arquitectos stands as a practice of high-quality architecture, far from the standards, with a strong craft workshop and establishing a method of working closely linked to the personal career of the Architect founder. This method is based on a passion for manual labor that remains intact from his childhood. The work with models involves hands, charged with emotion, to approach the project: a continuous process of addition and removal that sets according to program needs, constructive rationality and economic viability.
There is a deep interest at MENIS Arquitectos, for the reuse of natural and environmental resources, be those cultural or historical, as the means of each project and each site. Common sense in dealing with raw materials and their true potential in the context where it is inserted is the framework in which reason and emotion are combined, the two categories present in the work of the office and of the personal evolution of Fernando Menis.
MENIS Arquitectos has offices in Tenerife, Valencia and an infrastructure under development in Poland. In its new phase, Fernando Menis opens up to a wider variety of projects and geographical areas, giving an international drive to his work.
Internationally known for important work in co-authorship (Swimming Pool in the River Spree, Berlin, 200; Magma Arte & Congress, 2005; Presidency of the Canary Islands, 1999), Fernando Menis is currently developing projects of great variety of types, among which we highlight just the recent ones or still in process:
Cultural and Institutional Architecture: AUDITORIUM AND CONVENTION CENTER EN MORRO JABLE (Fuerteventura, 2008-), MUSIC HALL JORDANEK (Torun, Poland, 2008-), AUDITORIUM IN LA PALMA ISLAND, 2007-), SACRED MUSEUM AND PLAZA (Adeje, Tenerife, 2007-2010, 2007-) CHURCH OF THE SAVIOUR REDEEMER (La Laguna, 2005-2010, 2005-), URBAN ENVIRONMENT OF CULTURAL SPACE EL TANQUE (2010): CULTURAL CENTER IN ICOD DE LOS VINOS (Tenerife, 2005)
Residential Architecture: GARDEN TOWER (restringed tender, Taiwan, 2010), AURUM HOUSE (Taiwan, 2008-), SOCIAL HOUSING ALISIO (2010), CASA MOSCARDO (Tenerife, 2009); ROOF PROGRESO (Tenerife, 2009)
Urban Planning and Public Spaces: PLAN FOR THE MARITIME FRONT OF THE HARBOUR OF PUERTO DE LA CRUZ "LA CORRIENTE" (2004), PLAN FOR THE WATERFRONT OF GARACHICO (2008), PLAN FOR THE WATERFRONT BOAVISTA IN CAPE VERDE (2007), PARK CUCHILLITOS TRISTAN (2009), URBAN ENVIRONMENT FOR CULTURAL SPACE EL TANQUE (2010), PLAZA ESPAÑA IN ADEJE (2010)
At the same time, in order to channel its works of research in 2010, MENIS Arquitectos, creates an autonomous body under the name: LABORATORY FOR INNOVATION IN ARCHITECTURE, URBAN PLANNING, DESIGN AND ADVANCED TOURISM (LABORATORY). The laboratory produces and organizes workshops, debates and conferences, exhibitions, edits publications, brochures, books etc.