Mentoring Peace Through Art
Plus
Joined

Location

Hopkins, MN
Profile Images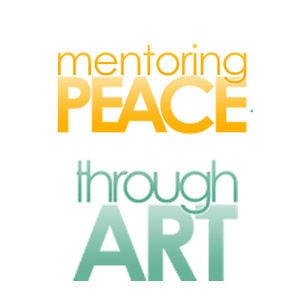 User Bio
Mentoring Peace Through Art identifies, engages, and develops leadership potential of young individuals through art projects that serve the social needs of diverse communities. This mission is accomplished through its two programs: MuralWorks in the Streets and MuralWorks in the Schools.
Whether on the streets or in the classroom, Mentoring Peace Through Art immerses young people in the real-life situation of working together. Regardless of their talent, ability or cultural background, every MuralWorker is essential to the success of the group: Actionable teamwork turns into a positive work ethic, which, in turn, results in a genuine feeling of self-worth by all participants.
MuralWorks in the Streets
Through MuralWorks in the Streets, Mentoring Peace Through Art replaces walls of terrorizing gang graffiti with explosions of vibrant color, created by teens who never before held a paintbrush much less took responsibility for its result. Donning their yellow shirts, MuralWorkers come together, learn together, work together, and create together. They embody the motto: "It's not about the wall -- it's about the kid."
Mentoring Peace Through Art uses these community art projects to develop leaders by allowing them to discover that despite the risk of failure they can accomplish something extremely challenging. Young teens are put into roles for which they are singularly responsible. Realizing their success or failure impacts the project's outcome, the MuralWorkers rally to the occasion and discover leadership qualities within themselves they heretofore were unaware they had. It is truly "Art that Works"; works for the betterment of the community and works for every yellow-shirted participant.
MuralWorks in the Schools
MuralWorks in the Schools teaches elementary school students how to work as a MuralWorker team to attain a common objective -- an art project. In the process of learning teamwork, each participant must first learn the art of how to work. This requires that they be transformed from passive recipients of instruction to dynamic manipulators and developers of their own classroom. With finished art as their goal, each MuralWorker takes on a specific job, learns what it entails and is expected to perform it. Success of the whole project can only happen when each of the student's jobs is done successfully.