Profile Images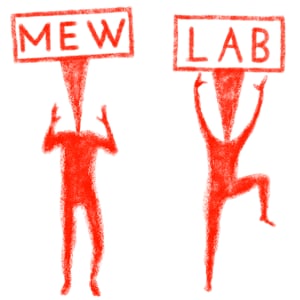 User Bio
Welcome to Mew Lab the collective talent of Directors Shaun Clark and Kim Noce. Both Directors are graduates of The National Film and Television School and specialise in creating Animation content for Films, Television and commercials.
Shaun and Kim are practicing filmmakers whose films have appeared at major film festivals. With a bold style of narrative film making ranging from animated documentaries, horrors to children's films. There work has won a number of awards and has screened on both UK and US television.
In 2014 Mew Lab Indie Animation Festival South Korea screened a retrospective of there work containing over ten films.
Both Directors have BAFTA nominations and are recognised as exciting emergent talent.
View our website for more information mewlab.com
Contact us at hello@mewlab.com
Related RSS Feeds