Michael Behar
Joined

Location

Boulder, Colorado
Profile Images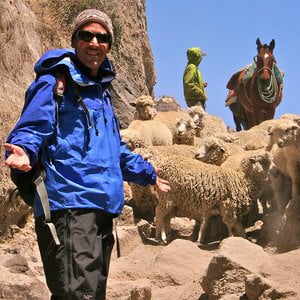 User Bio
Michael Behar is a freelance writer based in Boulder, Colorado.
Michael has been covering adventure travel, the environment, and innovations in science for more than 15 years. Most recently he was an articles editor for National Geographic magazine. He was also a senior editor at Wired magazine from 1995 - 2000.
Michael has reported on wildfire fighting, extreme kiteboarding in Brazil, the neuroscience of fear, uncontacted jungle tribes, big weather, warrior robots, mountain climbing in Costa Rica, science at the South Pole, rafting in Alaska, satellite gorilla tracking in Rwanda, trekking in Peru, Venezuelan hideaways, illegal cypress logging, remote private islands, pirate treasure hunting, the search for Steve Fossett, zero-gravity sex, Google Earth, and secured an exclusive interview with an electrical engineer about to implant a microchip in his forearm.
His articles have appeared in several publications including Outside, Wired, Men's Journal, Mother Jones, Best Life, Popular Science, The Economist, Backpacker, National Geographic Adventure, Discover, Air & Space, and Smithsonian.
Born in Seattle, Michael has lived in San Francisco, Santa Fe, Chicago, London, and visited more than 70 countries. His latest assignments have taken Michael throughout the U.S., and internationally to Venezuela, Peru, New Zealand, Panama, New Guinea, Costa Rica, Bali, and the Seychelles. In New Guinea, he accompanied a group of wealthy tourists into the jungle in search of uncontacted native tribes. The New Guinea article—first published in Outside magazine and later reprinted in the London Observer—attracted international media attention. National Public Radio, Boston's WBUR, and Dublin's NewsTalk 106 interviewed Michael on-air about the jungle trek. He's also discussed his writing on Radio New Zealand's "This Way Up," and appeared on CNN and the CBS "Early Show."
He is member of the American Society of Journalists and Authors, and his work has been nominated for a National Magazine Award and the Grantham Prize for Excellence in Reporting on the Environment, and featured in the Best American Travel Writing and The Best of Technology Writing anthologies.