Michel Montecrossa
Plus
Joined

Location

Mirapuri
Profile Images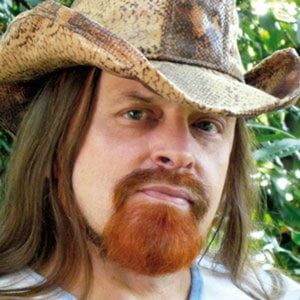 User Bio
Michel Montecrossa is one of today's most prolific songwriter, orchestral composer, painter, writer, moviemaker, futurist architect and cyberartist. He created more than 2200 songs and instrumentals playing a wide variety of musical styles ranging from cyberrock dance-drive, cybermetal, nu ethno, vikingsongs and slam poetry topical songs to futuristic cybersymphonies in concerts and recordings you won't forget.
"Song-music and instrumental-music", says Michel Montecrossa, "both have the same origin in the highest creative consciousness. They are two ways for expressing the joy, the energy, the tenderness and the happy feeling of life coming through consciousness expanding experience. Song-music and instrumental-music in their cyber-modern as well as in their classical-modern forms are therefore a harmoniously self-fulfilling completeness in my artistic work. My concerts are the live presentation of this creative unity, in a future oriented way bringing together song- and instrumental music."
MICHEL MONTECROSSA ABOUT ART:
"ART IN ALL FORMS OPENS FOR US THE GATES TO THE WORLDS OF CONSCIOUSNESS. THIS IS THE TRUE MEANING OF ART AND NOT MERELY THE FORM, STYLE OR TECHNIQUE. MY WORK IN THE FIELDS OF MUSIC, FILMPRODUCTION, PAINTING, ARCHITECTURE, LITERATURE, POETRY AND PHILOSOPHY OPENS SOME OF THESE DOORS."
To the journalist Diana Oslow he said in an interview about his life and music:
"I grew up in an environment of freedom and creative encouragement. My father played violin in Memphis, my mother was singing in a choir in Vienna. They met in Paris, and when I was born they joined a travelin' artists group doin' all kinds of performances in the States and on the way from France up to India and back: acting, happenings, music – all kinds of shows.
As a child I was fascinated by electronical experimental soundstructures which were used by the group for dance and lightshows. I was about five when I created an electronical soundimage for an art-happening. As a teenager I made films and played guitar. Many ideas from that time grew into songs afterwards. A free-mind stand, saying and singing what one is doing is a natural thing to me. My story is in the music, my life is the message. … It's the challenge of taking the responsibility for your life with courage, high spirit, dedication to music, commitment to those who listen."
Michel Montecrossa in 1992 launched his dynamic Cyberrocker and Cybersymphonic Composer career as peace-musician and consciousness-expansion artist after he founded in Italy together with his friends Mirapuri, an eco-art-awareness community based on liberal and world-open humanistic-spiritual ideals, well documented in Michel Montecrossa's internationally acclaimed books 'The Sunrevolution' and 'Mirapuri And The New Consciousness'.
Michel Montecrossa together with his band 'The Chosen Few' and his 'Lightsound Orchestra' is performing 40 – 60 concerts every year.
His songs are listed at Billboard, AFN and other charts. His CDs, DVDs and books are available at Mirapuri-Shop.com, Michel-iTunes.com and various other places.
Michel Montecrossa expresses through his great songs, lyrics and symphonies his free-mind stand and consciousness-expanding outlook. Michel Montecrossa is singing in his strong and expressive way about the joy of life, about love and peace, about anti-war, about saving the climate of our earth and expresses through his symphonic creations the power of meditation.
The extraordinary work of Michel Montecrossa is constantly moving further. In addition to his treasure of music he has created stunningly artistic movies like the erotic 'Reality Rocker' series in 6 parts, the touching and mysterious overground-musical 'Living The Experience', 'The Portrait Of A Cyberrocker', 'Michel Montecrossa & his Superchicks – Couch Party at MTV' and the mind-blowing cinema vérité music-action movies 'Going to the Spirit of Woodstock Festival in Mirapuri, Italy', 'The Invisible Wall' and 'The Resurrection Movie'.
Besides music- and movie-making Michel Montecrossa also is an outstanding poet and writer, documented in the publication of his 'Song Lyrics #1′ ,'Song Lyrics #2′ and 'Sunray Revolution' presenting more than 1750 of his song poems and the publication of his fantasy action novel 'Tarana And The Island Of Immortality' and many other important releases.
A further outstanding side of Michel Montecrossa's creative genius are his paintings, drawings, cyberart and architectural work which can be seen in permanent exhibitions in Mirapuri, Italy and Miravillage, Germany.
When Michel Montecrossa is not in the studio working on new productions he is on the road together with his band 'The Chosen Few' and his 'Lightsound Orchestra' (Mirakali, Diana Antara, Mirachandra, David Butterfield) presenting through his live-concerts a Cyber-Rock & Symphony Vision come true.
Michel Montecrossa and his musicians are living in Mirapuri-Coiromonte, Italy. Their music is a continually evolving message, a Cyber-Music dream come true. Every month they perform live at the Music-Hall of the Omnidiet Resort and Business Hotel in Mirapuri as well as at the Michel Montecrossa Rock Vision Diner in Gauting near Munich, Germany and other places.
They lead a life of friendship and experience, artistically expressing the impact of life and future possibilities.
Michel Montecrossa and his musicians continuously create new songs and instrumentals, new lyrics, new styles of performance. Every concert is a new Cyber-Music Journey. It is fascinating to experience them and get the feeling of Cyber-Music which is not isolated in an alien world but part of a consciousness-expanding outlook on things and a practical way of life being more than an alternative to present conformity.
Michel Montecrossa 1993 started the Spirit of Woodstock Festival which since then takes place every year in July / August for ten exciting days in Mirapuri-Coiromonte in the North-Italian Mountains. The Spirit of Woodstock Festival in Mirapuri is the leading Festival of the Free-Music-Revolution and is combined with the hearty feastin' and drinkin' flavour of Mirapuri's one and only Original Bavarian Oktoberfest in Italy as well as the love Flowerpower-Happening of the Mirapuri Rainbow Gathering. The Spirit of Woodstock Festival in Mirapuri offers to visitors and participants great multicultural entertainment with international flair and an inimitable atmosphere of Love and Joy.
During the ten days of the Spirit of Woodstock Festival Michel Montecrossa, his band The Chosen Few and his Lightsound Orchestra sing and play along with international guest-bands for a happy and enthusiastic audience.
Michel Montecrossa and his musicians also play at other Mirapuri Festivals dedicating their songs and symphonies to the cause of a better tomorrow.
They bring great 21st Century Cyberrock, Metal, Dancedrive, Cybersymphonies and Poetic Songs of Peace, Power, Love and Happiness to the stage. Michel Montecrossa sings with his golden voice of rich emotion, sensual power and global commitment.
Michel Montecrossa is high-class musical drive: electrifying, charming and warm, embracing the audience with the energy of his personality and his outstanding Guitar-Electronica Rock-Metal-Dance and Acoustic performances as well as his Cybersymphonic flair. He is great message and joy for every audience and a good time with sensual dancedrive, meditative and poetic meaning: positive and young, givin' everyone an experience to remember and to love.
Michel Montecrossa concerts are great celebrations of happy power, drive, emotion and contemplation for an audience enjoying the magic of rhythm, love, peace and a stunning variety of musical styles makin' everyone feel better. He comes with the heart of a freedomloving man easily bridging the vast reaches from High-Energy Cyberrock-Metal to Acoustic-Poetic Ballads and Cybersymphonies.
Michel Montecrossa is an outstanding 21st century voice and musician: encouraging, full of life with great songs, instrumentals and sounds that tell of peace, power, love and happiness in concerts you won't forget.
Michel Montecrossa says about his music:
"My music is Cyberrock as well as Cybersymphony. Futuristic Cyberrock and futuristic Cybersymphony. I do it with my band and orchestra, 21st century style. Of course it also goes on into the 24th century. It's Cyberrock and Metal Fusion and it's also Power-Dance and Techno-Dancedrive with a healthy dose of Nu-Romance and the wide ranges of Cybersymphony. Anyway, it's Cyberrock and Cybersymphony unified. You see, I come from a background of do it yourself ethics and together with my musicians I create something quite new. Well, it's Cybermusic. The music and the lyrics go together and have this strong message of power, love, peace and happiness. In my music the hero is Bruce Lee and in my poetry and my songlyrics it's Picasso. That means I do in my music what Bruce Lee was doin' in martial art and I do in my lyrics what Picasso did in his paintings … So better come to the show!"
Related RSS Feeds