Mick Hargreaves Music Videos
Joined

Location

New York
Profile Images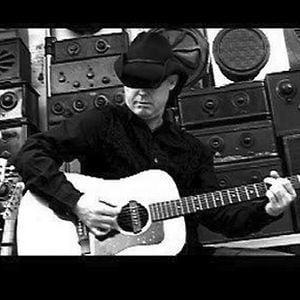 User Bio
Cool 'n' Steady Burning, With A Robust Flavor That Always Tastes Fresh;
A Candy-Rock Coating with Country Vibes and a Psychedelia Garnish.
"The songs of Mick Hargreaves can be easily pigeonholed as "Americana", but that would do a grave injustice to the breadth of styles his tunes encompass. Having fronted many different outfits over the years, Mick's songs manage to contain a little slice of each of the roads he's traveled. A little classic twang here, some Early 80's college rock flavor there, but always tied together with strong pop hooks and melodies. It's hard not to compare him to another musical jack-of-all-trades in the legendary songwriter/producer Nick Lowe, as Mick also happens to be known for slinging a 4 string electric bass in addition to pickin' the six string. A veteran of the business, Mr. Hargreaves has cracked the code of what it takes to create some seriously infectious American pop/rock." - Bryan Gallo
Mick will host, and perform on the Lantern Sound Recording Rig (LSRR) Stage at Hideaway during the 2014 Montauk Music Festival. Helming the controls at the LSRR, Mick co-produced (with Bill Herman) the Butchers Blind "Destination Blues" CD, released August 31 2013 on Paradiddle Records. Guest musicians on the disc include Brandi Hart & Buddy Woodward (Dixie Bee-Liners) and Russ Seeger & Chris James (Last Hombres). The Butchers are already back at work on their next effort at the LSRR, and other artists currently working on recordings at the LSRR include Bryan Gallo, Seperator, Marigrace Dineen, WhaleHeart, the 40 Foot Saints, and Skip English's vague and as-yet-undivulged "Mambo No. 9" project.
A compilation CD of Mick Hargreaves music titled "BEST" was released on April 10 2013, and he's already back at work with his Lantern Sound Recording Rig (LSRR) to begin a follow-up, the first recording with his band The King Guys. Mick has been hosting the "Outrageous Open Mic Night" at the Stephen Talkhouse (Nov 2013-May 2014), and completed an acoustic duet tour of the Mid-Atlantic USA with Pete Mancini in April 2013, making stops all over LI, NYC, Brooklyn, Queens, Hoboken NJ, Philadelphia PA, Baltimore MD, Washington DC, and Northern Virginia.
FILM: In 2012, the song "Crystal Ball", a co-write with Joe Delia, appeared in the film "Art=(Love)2", and in 2013, instrumental versions of Mick's recordings of "Hometown" and "Bridget" (written by Gary Jude Anderson) appeared in the Long Island Surfing documentary film "A Hundred Miles To The End". In 2009, the song "Haunted" (as recorded with The Grip Weeds) appeared in the film "Blood River".
HISTORY: Since their debut at the Grey Horse Tavern (Bayport NY) on July 30th 2011, MICK HARGREAVES & THE KING GUYS (Mike Bifulco, Gary Dawson, Don Mangels, Howie Silverman, Chris Mehos, Jen Hargreaves-Pawliczak, with Pete Mancini, Jeff McLary, and Tom Ryan) have gone on to perform at the Rodeo Bar (NYC) and the Stephen Talkhouse (Amagansett, NY), and opened the Great South Bay Music Fest (Patchogue, NY) on the main stage Friday, July 13th 2012.
"Redemption Center II" (with appearances by members of Butcher's Blind, The Montauk Project, and the King Guys) was released on Sept 27th 2012. All releases are available at mickhargreaves.com
Mick made a music & video contribution to Chris Butler's "Major Glitch" (Guinness Book of World Records' longest pop song ever recorded). A 2009 single/video paired a lavish Brian Wilson-meets-Phil Spector treatment of the late great Gary Jude Anderson's "Bridget" with a down-home front-parlour reading of Mick's "Can't Keep Track of You Blues", featuring Gene Casey (Lone Sharks) and Matty Liot (Montauk Project) on guitars. -
PAST WORK: Mick's been the cornerstone bassist (a founding member, too) at the New York Roots Music Association (NYRMA). The list of other artists incorporating his low-end sounds, singing and guitar work is lengthy. He produces his recordings (and some by others, most recently The Dixie Bee-Liners and Butchers Blind) with his Lantern Sound Recording Rig. Mick also proudly wears the alumni garb from these outfits: The Dixie Bee-Liners, The Hangdogs, Los Blaggards, The Ghost Rockets, The Grip Weeds, The Tonebenders (NYC).
iTUNES: tinyurl.com/c8sw357
Related RSS Feeds